The Society for Implementation Research Collaboration (SIRC) is a society dedicated to facilitating communication and collaboration between implementation research teams, researchers, and community providers. SIRC aims to bring together researchers and stakeholders committed to the rigorous evaluation of the implementation of evidence-based psychosocial interventions.
History and Inspiration
Some years ago, Evidence-Based Psychosocial Interventions (EBPIs) were unusual. Most clinicians provided eclectic treatment that had never been evaluated empirically. Over the past 50 years, many treatments have been tested and evidence-based treatments evolved. In the process, rigorous methodologies were developed for evaluating the process and outcomes of EBPIs. Historically, there was little interest in the community to use EBPIs. Over the past two decades, collaboration with clinicians and policymakers has increased support for EBPIs. Now community providers need to learn and use EBPIs. Researchers, universities, and training organizations have begun consulting on and researching how to meet this demand. It is time for training and implementation strategies to be held to the same empirical standard as the interventions themselves. Otherwise, the implementation of EBPIs can not be sustained.
Fortunately, implementation research teams are taking on this challenge. They have developed creative and cutting-edge ideas to successfully train and implement EBPIs, as well as new methodological approaches to evaluate the results. Little has been published and often these teams aren't aware of each others' progress. This lack of dialogue is leading to unnecessary repetition of work and the absence of common methods, measures, and standards for implementation research. The goal of SIRC is to facilitate communication and collaboration among implementation research teams, researchers, and community providers. Our goal is successful models of EBPI implementation, but efficient but rigorous methodologies to evaluate the process and outcomes of further implementation innovation. In addition to the conferences, we have created a community of stakeholders interested in implementation research, the SIRC Network of Expertise. We are also developing this website to disseminate important publications, presentations, instruments, etc.
Current Officers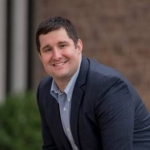 President: Byron Powell, PhD, LCSW. The SIRC president plans the next conference, represents SIRC, calls meetings, oversees initiatives and coordinates the other officers. Byron Powell is an Assistant Professor and Co-Director of the Center for Mental Health Services Research at the Brown School at Washington University in St. Louis. Byron's research focuses on efforts to improve the quality of behavioral health and social services. His scholarship has focused on barriers and facilitators to implementing evidence-based practices; designing, tailoring, and assessing the effectiveness of implementation strategies; and advancing implementation research methods.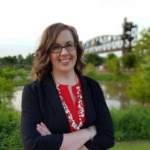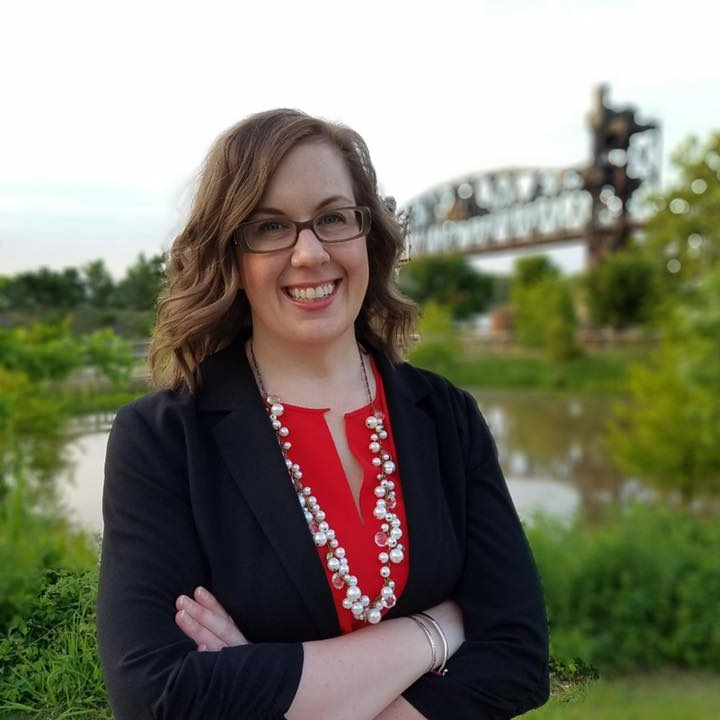 Past-President: Sara J. Landes, PhD. The past president advises the president. Sara Landes is currently an associate professor at the University of Arkansas for Medical Sciences in the Center for Implementation Research and the Associate Director of the Behavioral Health QUERI and a clinical psychologist in the Central Arkansas Veterans Healthcare System. Her research interests are in implementing evidence-based psychotherapies in large health care systems such as the VA, with a focus on treatments for suicide.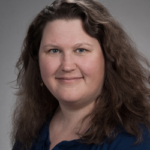 Founder and Past-President: Kate Comtois, PhD, MPH. The past president advises the president. Kate Comtois is a full professor in the Department of Psychiatry and Behavioral Sciences at the University of Washington. She is an EBP Champion as she directs a clinic in which she has been implementing EBPs as well as an Intermediary – providing training and consultation on Dialectical Behavior Therapy implementation. She is the founder of SIRC and was PI of the NIMH conference grant from which SIRC began.
–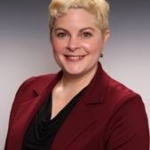 Secretary: Alicia Bunger, PhD. The secretary schedules meetings, takes minutes, tracks tasks, monitors the website and sircimplementation@gmail.com email. Dr. Alicia Bunger is an associate professor at the College of Social Work at Ohio State University. Dr. Bunger investigates strategies for promoting coordinated, high-quality care among human service organizations. Currently, her work focuses on implementing interventions that depend on collaboration across behavioral health and other social service systems.
–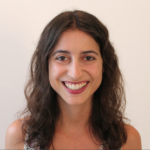 Membership Chair: Hannah Frank, PhD. The membership chair oversees membership, collects dues, and conducts initiatives to increase membership of under-represented groups. Hannah Frank, PhD, is a postdoctoral fellow at The Warren Alpert Medical School of Brown University in the Department of Psychiatry and Human Behavior. Dr. Frank's clinical expertise is in the treatment of pediatric anxiety and obsessive-compulsive disorders. Her research is focused on identifying strategies to support community organizations in the adoption of evidence-based practices, especially exposure therapy for anxiety and related disorders.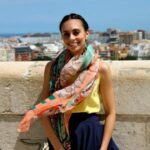 Chair of Established Investigator Network of Expertise: Nicole Stadnick, PhD, MPH. The Chair of Established Investigator Network of Expertise leads works closely with the NoE Chairs to plan mentoring, training, and networking opportunities for Established, New, and Trainee Investigators. Nicole Stadnick is an Assistant Professor of Psychiatry at UC San Diego, Director of Dissemination and Evaluation of the UC San Diego Dissemination and Implementation Science Center, researcher at the Child and Adolescent Services Research Center, and a licensed psychologist. She has received NIH-funded fellowships from the Child, Intervention, Prevention, and Services Research Mentoring Network (2015-2016), the Implementation Research Institute (2017-2018), and the Mixed Methods Training Program for the Health Sciences (2019-2020). She leads community-engaged, cross-system health services and implementation research for individuals with complex health clinical presentations served in community settings including federally qualified health centers, low-and-middle income countries, publicly-funded mental health services, and HIV/AIDS care programs. Her work is funded by NIMH, NHLBI, NIEHS, NIAID, NIMHD, state, and private foundations.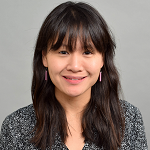 Chair of New Investigator Network of Expertise: Bo Kim, PhD. The Chair of New Investigator Network of Expertise (NoE) coordinates NoE activities for early-career investigators who are actively building their experience as implementation researchers, and collaborates with the Chairs of the other NoE divisions to provide networking, mentorship, and educational opportunities to the SIRC NoE community. Bo Kim is an Investigator at the VA Center for Healthcare Organization and Implementation Research, and an Assistant Professor of Psychiatry at Harvard Medical School. She directs the evaluation core of the VA Behavioral Health Quality Enhancement Research Initiative (QUERI) Program, and also serves as the systems analysis lead for the implementation core of the VA Bridging the Care Continuum QUERI Program. With an academic background in systems science and engineering, her research interests are in applying interdisciplinary methodologies toward studying the quality and implementation of mental health services.
Chair of Practitioner Network of Expertise: Sapana Patel, PhD. The SIRC Practitioner Network of Expertise (PNoE) is comprised of experts on the principles and process of EBP implementation – that which occurs outside of research environments – including policymakers, administrators, intermediaries, and providers. Dr. Patel is an Associate Professor of Clinical Medical Psychology and the Director of Strategic Planning and Curriculum Development at the Center for Practice Innovations (CPI) at Columbia Psychiatry and the New York State Psychiatric Institute. In her role at the CPI, a large state-funded intermediary organization, she oversees activities that require diverse stakeholder engagement including patients, families, providers, and payers to deliver training and implementation support for the NY state behavioral health workforce and to develop resources for individuals with mental illness and their families.
Trainee Chair of Practitioner Network of Expertise: Tatiana E. Bustos, PhD. Dr. Bustos is a new trainee chair for the PNoE, working closely with Dr. Sapana Patel on coordinating events, meetings, and membership across all three subnetworks. She is also contributing to SIRC's diversity, equity, and inclusion efforts to improve inclusivity and representation. Dr. Bustos is a social research scientist for King County in Washington state. Her research has prioritized community collaboration in improving public health equity among disenfranchised populations.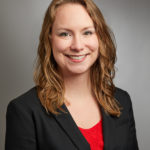 Conference Chair: Elizabeth H. Connors, PhD. The conference chair leads the development of the conference vision with the President and organizes the biennial conference. Elizabeth Connors is an Assistant Professor at Yale University, in the Division of Prevention and Community Research, and in the Child Study Center. Elizabeth is a clinical-community psychologist and her research focuses on effective strategies to implement evidence-based mental health prevention, early intervention, and treatment practices in school and community settings.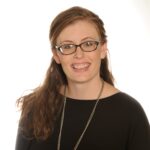 Communications Officer: Taren Swindle, PhD. The Communications Chair of SIRC helps to disseminate news and events of the organization via our email listserv and social media. Taren M. Swindle is an Associate Professor in Family and Preventive Medicine within the College of Medicine at the University of Arkansas for Medical Sciences. Dr. Swindle's research focuses on increasing adoption of evidence-based practices and interventions in community settings such as this through application of Implementation Science. She has a particular focus on obesity prevention and nutrition promotion for young children in families and communities impacted by poverty.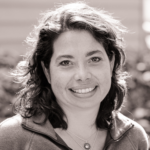 Social Chair: Lisa Saldana, PhD. The social chair organizes and coordinates SIRC social events during the SIRC conference including dinners, fun runs, and other activities. In addition, the social chair organizes events for SIRC members to gather across the year and while attending other conferences. Dr. Lisa Saldana, PhD, is a Senior Research Scientist at Oregon Social Learning Center in Eugene Oregon. She received her doctorate in clinical psychology and has a research emphasis on implementation science and intervention development for children and families involved in public-serving systems. Dr. Saldana has developed strategies and standardized assessment tools to facilitate understanding of implementation processes and milestones, and the resources needed to achieve them. She has developed interventions for both child welfare workforce and treatment providers, targeting the use of evidence-based practice throughout all aspects of service delivery.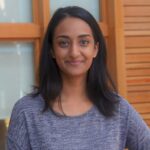 Technology Chair: Sheila V. Patel, PhD. The technology chair oversees and programs the website and related online initiatives. Sheila V. Patel received her doctorate in health services research with a concentration in organizational theory and implementation science from the Gillings School of Global Public Health at the University of North Carolina at Chapel Hill. She is an Implementation Scientist in the Center for Behavioral Health Epidemiology, Implementation, and Evaluation Research at RTI International, where she primarily focuses on identifying evidence-based behavioral health interventions and developing tools and strategies to facilitate their implementation at scale.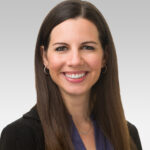 Treasurer: Andrea K. Graham, PhD. The treasurer manages the budget and accounts and forecasts funds for future conferences and initiatives. Andrea Graham is Assistant Professor in the Center for Behavioral Intervention Technologies at Northwestern University Feinberg School of Medicine. Andrea's research focuses on the design and evaluation of digital mental and behavioral health interventions, with a particular emphasis on their implementation in health care settings. She also is interested in understanding issues such as the costs of treatment that impact adoption of interventions in practice.
Student Representative Officers: Margaret Crane & Clara Johnson The student representatives lead the Student NoE mentorship program, develop resources to meet student needs, and provide support to the SIRC officers as needed to maximize SIRC conferences and initiatives.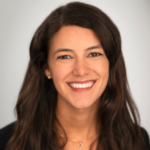 Margaret Crane is a third-year clinical psychology graduate student working with Dr. Philip Kendall at Temple University. She graduated from Harvard University in 2014 with a BA in Psychology and a minor in Global Health and Health Policy, and she completed her post-baccalaureate research with Professor Matthew Sanders at The University of Queensland in Australia researching the Triple P-Positive Parenting Program. Margaret is interested in mental health literacy and examining strategies to increase pull demand of evidence-based programs.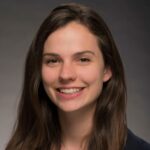 Clara Johnson is a second-year graduate student in the child clinical psychology program at the University of Washington and works with Dr. Shannon Dorsey. She graduated from Trinity University with a BA in Psychology and Spanish, and completed her post-baccalaureate research with Dr. Shannon Wiltsey Stirman at the Dissemination and Training Division at the National Center for PTSD. Clara's research focuses on developing strategies to address social risk factors alongside mental health care to improve access to and engagement in evidence-based psychotherapies.
Student Secretary Officer: James Merle. The Student Secretary Officer assists the secretary by taking minutes, managing emails, and organizing officer meetings. James is currently a postdoctoral research fellow at the University of Utah School of Medicine, where he contributes to implementation science across a broad spectrum of federally-funded cardiovascular and mental health implementation and hybrid implementation-effectiveness trials. The content of his work is on improving implementation outcomes around health disparities, including cancer symptom management, HIV prevention, and reducing cardiovascular disease, hypertension, and pediatric obesity.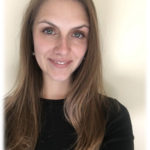 Student Membership Officer: Madeline Larson. The Student Membership Officer assists the Membership Chair with membership communications and conducting membership outreach in the service of reaching membership targets. Madeline is a third-year doctoral student in the school psychology program at the University of Minnesota. Overall, her work focuses on promoting youth and family access to high-quality behavioral health services via the implementation of evidence-based treatments (EBT) in community-based and non-specialty settings, such as schools and primary care centers. To achieve this work, Madeline's research centers on: (1) community-academic partnerships, intermediaries, and embedded research; (2) identification of determinants and design of implementation strategies that enhance successful uptake and delivery of EBT; as well as (3) identification and pragmatic measurement of mechanisms by which implementation strategies work to more precisely match strategies to barriers that impede successful uptake and delivery of EBT.
Student Conference Chair: Jared Martin. The Student Conference Chair assists the Program Chair with the development of the biannual SIRC Conference and SIRC student-focused activities and events. Jared Martin is a third-year doctorate student in Human Development & Family Sciences at Ohio State University. His research interests include the adoption of evidence-based practices within community-based social service organizations serving youth and young adults experiencing homelessness.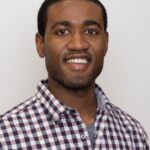 Student Communications Officer: Tyler Frank, MS. The Student Communications Officer assists the Communications Chair with representing SIRC in the social media landscape, as well as the mailing list and website. Tyler Frank is a third-year doctoral student in the Public Health Sciences program at Washington University in St. Louis, and his advisor is Dr. Patrick Fowler. Tyler's research interests involve understanding the implications of food security in low-income pregnant women in the U.S. with an emphasis on adverse childhood experiences, use of systems science, and goal of bridging the gap between research and practice.
Sponsors