The Society for Implementation Research Collaboration is dedicated to bringing together researchers and multi-level stakeholders to improve the implementation of evidence-based psychosocial interventions. To achieve this mission, SIRC, in partnership with SAGE Publications, launched Implementation Research and Practice in May of 2020. Click here to access the journal website and submission portal.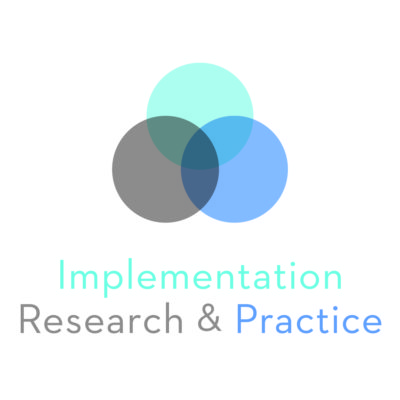 Please email our co-founding editors-in-chief — Cara Lewis and Sonja Schoenwald — at IRPeditors@gmail.com with any questions about the journal or submission interest.
Our Scope
Implementation Research and Practice is an international, peer-reviewed, open access, online-only journal providing rapid publication of interdisciplinary research that advances the implementation in diverse contexts of effective approaches to assess, prevent, and treat mental health, substance use, or other addictive behaviors, or their co-occurrence, in the general population or among those at-risk or suffering from these disorders.
The journal welcomes a wide range of research including:
development and testing of strategies to advance the implementation, sustainment, and scale-out of effective prevention and treatment approaches; and, to decrease the use of approaches that are untested and ineffective;
evaluation of the impact of innovative design, content, or delivery methods intended to optimize effective prevention and treatment approaches;
evaluation of the effectiveness of novel assessment, preventive or treatment approaches that includes a robust evaluation of their implementation;
development and evaluation of research methods to advance the science, such as innovative research design, measurement, analytic, and data and knowledge synthesis methods;
research on the dissemination of information about effective approaches to the detection, prevention, and treatment of mental health, substance use, and other addictive behaviors; and, of information regarding effective methods to promote their adoption and implementation;
systematic reviews in the field of implementation synthesizing the evidence for frameworks, measures, strategies, and outcomes, for instance.
Outside journal scope is:
research exclusively focused on health promotion or health behaviors in the general population without consideration of impact on mental health, substance use, or addiction;
research exclusively focused on the intervention (its development, efficacy, effectiveness) with no evaluation of implementation processes or outcomes
The IRP's Diversity, Equity, and Inclusion (DEI) Advisory Group helps guide IRP's efforts to ensure the content and editorial practices and policies of the journal embody diversity, equity, and inclusion.
Current DEI Advisory Group Members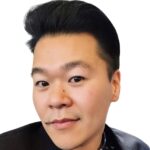 Sean Arayasirikul (they/them), Associate Professor In Residence, University of California Irvine (UCI) – As a medical sociologist, Dr. Arayasirikul's work is focused on the redistribution of power in society and public health through the implementation science of digital health interventions, the application of digital community engagement methods, and the interrogation of inequities at the intersection of race/ethnicity, gender, and sexuality. They are a member of the House and Ballroom community and a champion for community-grounded scholarship and centering embodiment in implementation science.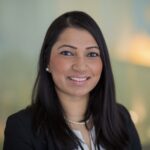 Gazi Azad, PhD., Division of Child and Adolescent Psychiatry, Columbia University Medical Center – Gazi is passionate about ensuring that children with autism spectrum disorder from marginalized communities have access to evidence-based practices (EBPs). Using the principals of implementation science, her research aims to support parents and teachers in implementing the same EBPs across home and school. Alignment in practices across settings has the potential to double the dosage, intensity, and impact of EBPs, and ultimately, optimize outcomes in the communities most in need.
Ian M. Bennett MD PhD., Professor, Department of Family Medicine, Professor, Department of Psychiatry and Behavioral Sciences, Adjunct Professor, Department of Global Health,University of Washington School of Medicine – Dr. Bennett is a family physician providing full spectrum primary care including obstetric, family planning, pediatric and general adult health care with particular expertise in perinatal depression. He is a physician scientist who has focused his scholarly and clinical career on the delivery of integrated mental health care and primary health services to historically underserved populations in the US and in low and middle income countries (LMICs) with a focus on equity and disparities. His interest in social determinants of health have focused on the role of education and literacy in health through the life course for oppressed populations. Dr. Bennett has expertise in implementation science and the use of strategies to support implementation and dissemination of evidence based practices for behavioral health integration and the enhancement of mental health services in primary care settings to reduce disparities.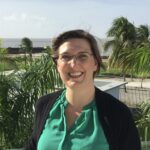 Amy Drahota, Ph.D., Department of Psychology (Areas: Clinical Science, Ecological/Community Psychology), Michigan State University – Dr. Amy Drahota believes that effective interventions should be accessible to all individuals in need of them within their communities. Dr. Drahota's Accessing Community Treatments: Services and Implementation Research Laboratory (ACT Lab) strives to make this belief a reality by conducting research to reduce to research-to-practice gap that is experienced by individuals who are in need of mental, behavioral, and physical health services. This applied research is accomplished by collaborating with community partners to build the capacity of community agencies that provide services to individuals with mental and behavioral health needs, improve access to care, and develop effective dissemination and implementation interventions.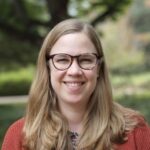 Sarah R Edmunds, PhD., Assistant Professor, Department of Psychology, University of South Carolina – Dr. Edmunds studies neurodiversity-informed interventions that address the functional impairments that are associated with ASD (e.g., in social communication, social skills, flexibility, emotion regulation, and anxiety) and promote good quality of life. She is interested in investigating equitable methods for training clinicians and parents in intervention strategies they can use to support children's social communication and emotional development. Her goal is that this work will reduce the large racial, ethnic, and socioeconomic disparities in access to interventions for ASD. At IRP, Dr. Edmunds is helping to ensure that submitted manuscripts center the way that structural inequities have influenced each stage of the reported research project. She is interested in how journals can offer more accessible summaries and infographics of their published work to more readily reach all individuals.
Hae-Ra Han, PhD., RN, FAAN Johns Hopkins University, USA – Hae-Ra is passionate about chronic care equity and community-engaged research. Her research focuses on improving health care for traditionally underserved ethnic minority populations by improving health literacy. She has conducted research across the NIH Stage Model from participatory research to focus groups to clinical trials involving diverse people of color.
Audrey Harkness, PhD. (she/her) Assistant Professor, University of Miami – My research is focused on equitable implementation of evidence-based HIV- prevention and behavioral health treatments to communities who currently experience health inequities, including sexual minority communities and in particular, Latino sexual minority men. I am part of IRP's Advisory Group to support the journal's efforts toward meaningfully addressing DEI issues in the context of publication processes.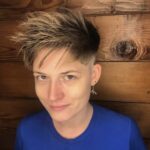 Jess Indresano (they/them/theirs), Implementation Specialist, VA Puget Sound's Center of Innovation for Veteran-Centered Value-Driven Care – With a MPH in Community Oriented Public Health Practice from University of Washington, Jess is passionate about ensuring health program delivery and development involves the voices of the communities the programs intend to serve. They are currently working as an implementation facilitator on an enterprise-wide telehealth initiative bringing interdisciplinary biopsychosocial pain care to rural Veterans. They are also interested in increasing accessibility of academia and knowledge building to communities historically marginalized and/or explicitly excluded due to race, national origin, disability status, class, and gender.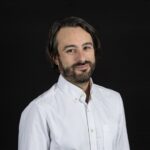 William Martinez, PhD., Associate Professor of Psychiatry and Behavioral Sciences, UCSF – Dr. Martinez's overall clinical, administrative, and research aims are concentrated on eliminating behavioral health inequities among racially and ethnically minoritized youths, with a specific focus on Latinx and immigrant populations. Dr. Martinez takes a socio-ecological approach to understanding these concerns across three areas of inquiry: 1) the impact of social determinants on behavioral health disparities; 2) implementation and dissemination of evidence-based prevention and intervention programming; and 3) policy and advocacy focused on improving conditions for immigrant youths. He is excited to be a member of the IRP's DEI Advisory Group, which is much aligned with his own goals of increasing the visibility of implementation scientists and practitioners of traditionally underrepresented backgrounds.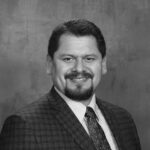 Michael Mejia, Director, Life Sciences Research Advisory Board Research – Michael's research has spanned health disparities and equity research regarding underrepresented populations including racial/ethnic minority groups, as well as regional groups (rural/urban) in the areas of cancer prevention and control, behavioral health, and treatment outcomes. Interests include increasing recruitment of diverse populations in clinical trials, program development/implementation, health services and outcomes research, and technology assisted approaches to intervention delivery and outcomes assessment. Michael's research allows him to work closely with the areas of pharma, medical device, and the general healthcare ecosystem, and he hopes to make inroads through these interactions.
Erum Nadeem, Associate Professor, Rutgers University, Graduate School of Applied and Professional Psychology – Erum's work focuses on community-partnered research and implementation science focused on improving access to and the quality of mental health services in schools and community settings, and reducing racial/ethnic disparities in children's educational and mental health outcomes. She has particular expertise in supporting schools to respond to the needs of children and adolescents exposed to trauma, and in the study of implementation strategies (e.g., coaching, consultation, learning collaboratives, continuous quality improvement).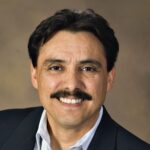 Jesse Nodora, Associate Professor, Herbert Wertheim School of Public Health & Human Longevity Science – Jesse's passion is in cancer prevention. His research focuses on multi-level (patient/person, provider, health system) programs and interventions to increase screening and early detection of cancer among the poor and underserved. He works closely with federally qualified health centers and tribal communities in California and Arizona.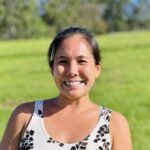 Kelsie Okamura, PhD., The Baker Center for Children and Families/ Harvard Medical School – Kelsie is a fourth generation Japanese and Okinawan youth mental health researcher in Hawaiʻi. Her passion is in understanding context to effectively disseminate and implement evidence-based innovations in communities. Kelsie's research has focused on publicly-funded service systems, therapist knowledge measurement, and developing quality improvement initiatives.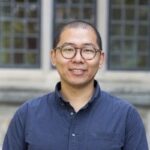 Sunggeun (Ethan) Park, Assistant Professor, School of Social Work, University of Michigan – Park is an organizational scholar with an overarching research question, "how can health and social service organizations provide more responsive and effective services?" He is deeply interested in (1) how to ensure user's meaningful representation opportunities in service and policy decision-making processes, and (2) how intra/inter-organizational collaborations and macro-level measures influence organizational behaviors and shape the experience of vulnerable service users. As a scholar using organization as a main unit of analysis, Park's study spans across multiple fields, including but not limited to substance use disorder treatment centers, community-based organizations in South Side Chicago, child and youth serving organizations, homeless-serving regional networks and HIV prevention service providers.

Sapana R. Patel, Columbia University and the New York State Psychiatric Institute – Sapana is an Indian American bilingual (Spanish) clinical health psychologist, mental health services and implementation researcher focused on implementation of evidence-based practices to ensure equitable access to mental health care. Her research uses community-based participatory research (CBPR) approaches to develop and test patient-centered, culturally responsive interventions to empower underserved individuals to participate in their care. She conducts research to obtain and amplify the voices of community partners and stakeholders to develop implementation strategies to ensure equitable access to behavioral health evidence-based practices.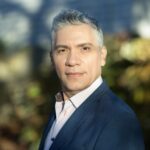 Rogério Meireles Pinto, PhD., LCSW, University Diversity Social Transformation Professor, Berit Ingersoll-Dayton Collegiate Professor of Social Work Associate Dean for Research and Innovation, Social Work – Rogério M. Pinto focuses on academic, sociopolitical and cultural venues for broadcasting voices of oppressed individuals and groups. Funded by the National Institute of Mental Health, his community-engaged research focuses on the impact of interprofessional collaboration on the implemetation and dissemination of evidence-based services (e.g., HIV and drug-use prevention and care) to marginalized racial/ethnic and sexual minorities in the United States and Brazil. Pinto conducts artistic scholarly research involving both visual and performing arts.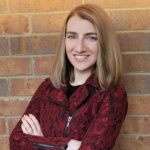 Kaitlin Piper, MPH, PhD. Candidate, Emory University, Rollins School of Public Health – Kaitlin specializes in implementation science, adolescent health, criminal justice, and health equity. Her research centers family voice and advocacy, to develop and implement interventions for vulnerable adolescent populations, especially for those involved in the juvenile justice system. Her work addresses mental health, trauma (including racial trauma and discrimination), and substance abuse among youth and families.
Janell Pisegna, PhD, OTR/L, CSRS, Postdoctoral Fellow, Eastern Colorado VA Geriatric Research and Education Clinical Center and University of Colorado Anschutz Medical Campus – Janell's passions toward DEI work center on making science accessible by seeking to ensure that the scientific process serves and is accountable to all stakeholders. Her work as an occupational therapist and rehabilitation scientist has sought to promote participation and inclusion for all people, as well as the implementation of evidence-based rehabilitation practices. Janell also has nonprofit grassroots DEI and social justice advocacy experience. She hopes that her participation in the IRP Advisory Group can support the inclusivity of research within the field of implementation science.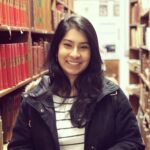 Aksheya Sridhar (she/her) Clinical Science Doctoral Candidate, Michigan State University – Aksheya Sridhar is a doctoral candidate in the Clinical Science program in Psychology at Michigan State University. As a graduate student in the Accessing Community Treatments (ACT) lab, her research aims to increase the implementation and utilization of evidence-based practices developed for autistic children within community-based and low-resource settings. Her research specifically focuses on methods for addressing barriers to implementation, through the use of implementation guides and implementation strategies. Overall, her research aims to bridge the research- to-practice gap by using implementation science to increase access to autism-focused interventions for children receiving services in community- based organizations, with the ultimate goal of improving conditions for this population. In addition to this line of research, Aksheya's clinical work includes providing therapy to children with neurodevelopment and behavioral disorders.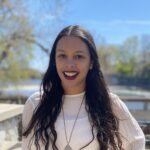 Diondra Straiton, M.A. (she/her) Clinical Psychology PhD. Candidate, Michigan State University – Diondra's research and clinical interests focus on understanding the mechanisms by which implementation strategies like group consultation improve clinician fidelity to evidence-based behavioral health practices in lower-resourced community settings. Her work focuses on improving autism services for traditionally underserved youth, with an emphasis on parent coaching interventions. She is passionate about using implementation science and community-engaged research to improve health equity and quality of life for autistic youth.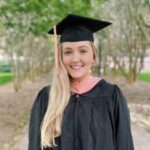 Madison R. Walker, MPH (she/her) Brigham and Women's Hospital – Madison's broad research interests include mental health, behavioral health and substance use, implementation science, and program evaluation. Madison is passionate about the thoughtful collection and use of data to inform decisions in research and clinical care. Madison currently works as a Clinical Research Program Manager at Brigham and Women's Hospital and serves as Editorial Assistant for Implementation Research & Practice.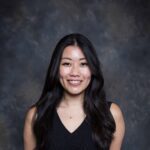 Stephanie Yu, M.A. (she/her) Clinical Psychology PhD. Candidate, UCLA – Stephanie is passionate about mental health equity and community-engaged research aiming to reduce mental health disparities for racial/ethnic marginalized groups. Her research focuses on culturally-responsive adaptation and implementation of evidence-based practices in public systems of care serving marginalized communities through community partnership. She is also interested in how individual and systemic conditions, such as those stemming from racism and discrimination, can be addressed to improve well-being outcomes for marginalized communities.