Thank you to our generous sponsors: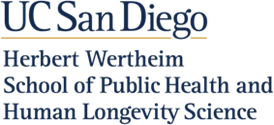 UC San Diego Herbert Wertheim School of Public Health and Human Longevity Science
Plenary Speaker Sponsor
With a commitment to justice, equity, diversity and inclusion, and rooted in the culture of respect, the Herbert Wertheim School of Public Health and Human Longevity Science at University of California San Diego leads in innovations to improve public health locally and globally by: cultivating new generations of diverse public health professionals, advancing scientific discovery, dissemination, and implementation, and collaborating with diverse partners to develop community-led health solutions.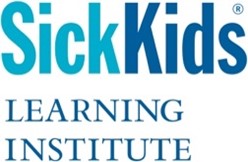 Knowledge Translation Program, Learning Institute, The Hospital for Sick Children (SickKids) 
Student and Practitioner Sponsor
The Knowledge Translation (KT) Program is housed within the Learning Institute at The Hospital for Sick Children, Canada's most research-intensive hospital and largest center dedicated to improving children's health in the country. The KT Program provides thought leadership and offers professional development, support and tools for KT (dissemination and implementation) across SickKids and in the community, both nationally and internationally. The program works with KT professionals, clinicians, researchers, educators, funders and other organizations to strengthen KT capacity, develop the KT profession, support growth of KT-friendly organizations and create research impact.
Preconference Workshop Sponsor
The Annie E. Casey Foundation is a private philanthropy that creates a brighter future for the nation's children and youth by developing solutions to strengthen families, build paths to economic opportunity and transform struggling communities into safer and healthier places to live, work and grow. Learn more at aecf.org.
Preconference Workshop Sponsor
Born out of a partnership between GSK and Pfizer in 2009, with Shionogi joining in 2012, ViiV Healthcare is determined to help end the HIV epidemic. ViiV Healthcare's one focused goal unites employees located across the globe, with their expertise in research, manufacturing, policy and more, all guided by ViiV's mission to be here until HIV isn't.
Diversity, Equity, and Inclusion Sponsor
The d3center's interdisciplinary team of data scientists develops and disseminates data science tools for making better dynamic intervention decisions. These tools enable researchers and practitioners to design and deliver interventions that adapt to an individual's changing needs, improving health and education outcomes for people struggling with a wide variety of disorders.

The Ohio State University College of Social Work (OSU CSW)
Poster Session Sponsor
The OSU CSW consists of students and faculty who build stronger communities, celebrate difference, and promote social and economic justice. The College readily collaborates with the social work community to improve and resolve an extensive array of contemporary social problems — making it an integral and valuable resource to the State of Ohio and the nation. Through its Bachelor of Science in Social Work (BSSW), Master's of Social Work (MSW), and PhD degree programs, the College enables students to experience and explore the knowledge, values, and skills required for professional social work practice and research.

UC San Diego Altman Clinical and Translational Research Institute (ACTRI)
Health and Safety Sponsor
ACTRI provides infrastructure and support for basic, translational, and clinical research throughout the San Diego region; expedites the translation of discoveries into therapies; and facilitates the training and education of the next generation of researchers. ACTRI partners with institutional and corporate organizations to carry out research. The mission of ACTRI is to facilitate the research of others by providing resources, training, and collaboration opportunities for ACTRI scientists, health care providers and the community.
If you are interested in supporting the conference, please see the SIRC 2022 Sponsorship Prospectus. Thank you for considering!
Thank you to our partners:
Ex Ordo for providing online conference management software.
Scantech Graphics for providing the posterboards for SIRC 2022.
Coronado Island Marriott Resort & Spa for hosting SIRC 2022 and our attendees.
San Diego Tourism for providing SIRC 2022 attendees with helpful guides for exploring San Diego.