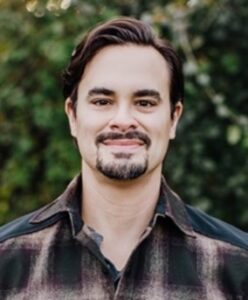 Daniel Almirall (he/his/él)
Associate Professor
Co-Director, Data Science for Dynamic Intervention Decision-making Center (d3c)
Department of Statistics, College of Literature, Sciences, and the Arts
Survey Research Center, Institute for Social Research
University of Michigan
Daniel Almirall is a statistician and effectiveness-implementation methodologist who develops tools to form evidence-based adaptive interventions. Adaptive interventions are used to guide individualized intervention decision-making by clinicians for the on-going management of chronic illnesses or disorders such as drug abuse, depression, anxiety, autism, obesity, or HIV/AIDS. Mr. Almirall is an expert in methods related to the design, execution, and analysis of sequential, multiple-assignment, randomized trials (SMARTs), which are used to construct optimized AIs.  More recently, Mr. Almirall has been developing methods to inform adaptive implementation strategies and multilevel adaptive implementation interventions (MAISYs). These are multicomponent implementation strategies used to guide ongoing decision-making by implementers, such as which strategy to offer which organization, at what level of organization, when and based on which measures.  This includes the development of design and analysis methods for Clustered SMARTs and Multilevel Implementation SMARTs. He is particularly interested in applications in mental health, substance use and education.  He is a principal investigator of the NIDA-funded P50 MAPS Center (Methodologies for Adapting and Personalizing Prevention, Treatment, and Recovery Services for SUD and HIV), which is housed at the Data Science for Intervention Decision-making Center (d3c) at the University of Michigan.
Talk Title: Multilevel Adaptive Implementation Strategies: What are they and how can we optimize them?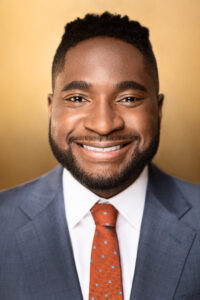 Utibe R. Essien, MD, MPH (Pronunciation: Oo-tee-beh Ess-ee-en)
General Internal Medicine
Assistant Professor of Medicine
School of Medicine
University of Pittsburgh
Utibe R. Essien, MD, MPH is a national award-winning, board-certified, internal medicine physician, an Assistant Professor of Medicine and health equity researcher at the University of Pittsburgh. Dr. Essien received his MD degree from the Albert Einstein College of Medicine and trained in internal medicine at Massachusetts General Hospital (MGH) and Harvard Medical School. After residency he remained at MGH to complete a research fellowship and receive a Master of Public Health degree from the Harvard School of Public Health.
Dr. Essien's research focuses on racial and ethnic disparities in the use of novel medications and technologies in the management of cardiovascular diseases. He has applied his health equity framework to the COVID-19 pandemic, rapidly becoming an expert in examining the disparities that disproportionately affect minority communities with COVID-19. His work has been featured in leading medical journals including JAMA and the NEJM and he has been interviewed by several national news outlets including the New York Times, Washington Post, and NPR. Dr. Essien has also received nearly $2 million in research funding from the National Institutes of Health, Department of Veterans Affairs, American Heart Association, and the Robert Wood Johnson Foundation.
Dr. Essien is a fierce advocate for diversity and equity in medicine, and is a highly sought after speaker on racism and health, leading invited seminars and keynote speeches nationally while co-directing an "Antiracism in Medicine" podcast. Dr. Essien's leadership in advancing health equity led him to receive several national awards including the 2019 National Minority Quality Forum 40 under 40 Leaders in Minority Health Award, one of "30 Leaders under 40 Transforming Healthcare" by Business Insider and one of 20 Top Black Physician Social Media Influencers in 2020, and Association of American Medical Colleges Herbert W. Nickens Faculty Fellowship Award in 2021.
Talk Title: Implementing Equity: A Path Toward Justice in Health