Multilevel Adaptive Implementation Strategies: What are they and how can we optimize them?
Daniel Almirall (he/his/él)
Associate Professor
Co-Director, Data Science for Dynamic Intervention Decision-making Center (d3c)
Department of Statistics, College of Literature, Sciences, and the Arts
Survey Research Center, Institute for Social Research
University of Michigan
Daniel Almirall is a statistician and effectiveness-implementation methodologist who develops tools to form evidence-based adaptive interventions. Adaptive interventions are used to guide individualized intervention decision-making by clinicians for the on-going management of chronic illnesses or disorders such as drug abuse, depression, anxiety, autism, obesity, or HIV/AIDS. Mr. Almirall is an expert in methods related to the design, execution, and analysis of sequential, multiple-assignment, randomized trials (SMARTs), which are used to construct optimized AIs.  More recently, Mr. Almirall has been developing methods to inform adaptive implementation strategies and multilevel adaptive implementation interventions (MAISYs). These are multicomponent implementation strategies used to guide ongoing decision-making by implementers, such as which strategy to offer which organization, at what level of organization, when and based on which measures.  This includes the development of design and analysis methods for Clustered SMARTs and Multilevel Implementation SMARTs. He is particularly interested in applications in mental health, substance use and education.  He is a principal investigator of the NIDA-funded P50 MAPS Center (Methodologies for Adapting and Personalizing Prevention, Treatment, and Recovery Services for SUD and HIV), which is housed at the Data Science for Intervention Decision-making Center (d3c) at the University of Michigan.
Implementing Equity: A Path Toward Justice in Health
Utibe R. Essien, MD, MPH 
General Internal Medicine
Assistant Professor of Medicine
School of Medicine
University of Pittsburgh
Utibe R. Essien, MD, MPH is a national award-winning, board-certified, internal medicine physician, an Assistant Professor of Medicine and health equity researcher at the University of Pittsburgh. Dr. Essien received his MD degree from the Albert Einstein College of Medicine and trained in internal medicine at Massachusetts General Hospital (MGH) and Harvard Medical School. After residency he remained at MGH to complete a research fellowship and receive a Master of Public Health degree from the Harvard School of Public Health.
Dr. Essien's research focuses on racial and ethnic disparities in the use of novel medications and technologies in the management of cardiovascular diseases. He has applied his health equity framework to the COVID-19 pandemic, rapidly becoming an expert in examining the disparities that disproportionately affect minority communities with COVID-19. His work has been featured in leading medical journals including JAMA and the NEJM and he has been interviewed by several national news outlets including the New York Times, Washington Post, and NPR. Dr. Essien has also received nearly $2 million in research funding from the National Institutes of Health, Department of Veterans Affairs, American Heart Association, and the Robert Wood Johnson Foundation.
Dr. Essien is a fierce advocate for diversity and equity in medicine, and is a highly sought after speaker on racism and health, leading invited seminars and keynote speeches nationally while co-directing an "Antiracism in Medicine" podcast. Dr. Essien's leadership in advancing health equity led him to receive several national awards including the 2019 National Minority Quality Forum 40 under 40 Leaders in Minority Health Award, one of "30 Leaders under 40 Transforming Healthcare" by Business Insider and one of 20 Top Black Physician Social Media Influencers in 2020, and Association of American Medical Colleges Herbert W. Nickens Faculty Fellowship Award in 2021.
Beyond the Evidence: Community-Powered Transformation
University of California (UC) San Diego Center for Community Health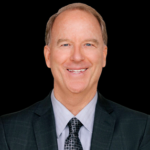 Joe Prickitt, MS, RD
Associate Director, Center for Community Health
Joe Prickitt has developed and implemented a number of the nation's most successful health promotion/chronic disease prevention programs, including the Hawaii 5 A Day for Better Health program, the Network for a Healthy California — Bay Area Region, and the Rethink Your Drink program. In his role as Associate Director at the Center for Community Health, Joe has developed and implemented the ¡Más Fresco! More Fresh Nutrition Incentive Program which provides nutrition incentives to more than 5,000 underserved households across Southern California.
Elle Mari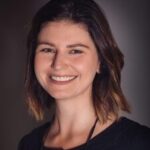 , MSc
Director, Urban Food Equity, Center for Community Health
Elle Mari is the Director of Urban Food Equity at UC San Diego Center for Community Health. Elle develops and leads community-based projects to improve equitable access to good food through an asset-based approach in San Diego County. Elle joined UCSD in 2014 and has a Masters of Science in Food Systems and Society.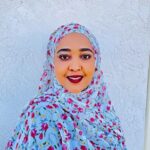 Amina Sheik Mohamed, MPH
Director, Refugee Health Unit & Youth Advisory Council, Center for Community Health
Amina Sheik Mohamed is a dedicated public health leader who has gained national, state, and local recognition for her work advancing health equity in San Diego County. During her tenure with UC San Diego Center for Community Health she has helped to launch and implement multiple programs and projects that have had a direct impact on the lives of many San Diegans such as UC San Diego Youth Advisory Council, Interfaith Wellness Program and Advancing Health Literacy Program. As the founder and Director of the UC San Diego Refugee Health Unit she facilitated the establishment of the San Diego Refugee Communities Coalition, bringing together 12 ethnic community-based organizations to work collectively to address multiple social determinants of health.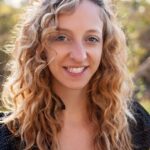 Shana Wright, MPH, CLEC
Co-Director, San Diego Childhood Obesity Initiative, Center for Community Health
Shana Wright has a background in intersecting public health, behavior change, health equity, and community engagement. She is the Co-Director for the San Diego County Childhood Obesity Initiative (COI), a coalition of over 400 partners working across seven sectors and the largest and longest running collective impact initiative in the Country. Shana's previous work focused on upstream PSE approaches to increase lactation supportive environments with a focus on sustainable and replicable models. Shana joined the Center for Community Health in 2011 and has a Master of Public Health in health promotion and behavioral science.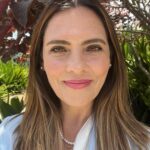 Blanca Melendrez, MA
Executive Director, Center for Community Health
Blanca Melendrez is the Executive Director for the Altman Clinical and Translational Research Institute Center for Community Health and Co-Chair of the Anti-Racism Health Disparities and Inequities Workstream at UC San Diego Health. Blanca has more than 20 years' experience in the non-profit and government sectors bringing together policy decision-makers, researchers, and constituents to improve community health and reduce health disparities for low-income populations.  Her work includes promoting health equity by addressing institutional racism, racial health disparities, fighting for social justice in underserved communities, and building community collaboration. Blanca and her team have developed new programs from the ground that have led to impactful interventions at the local, regional and national levels. This work has led to the development of the Live Well @ Work and Community Market Programs, Faith-based Wellness Program, Healthy Schools, Refugee Health Unit and the Southern California Nutrition Incentive Program, known as Mas Fresco, More Fresh!, among others.  Blanca has secured over 80 million dollars in grant funding and continues to develop dynamic community-driven programs with her team to support the right of low-income Californians to live healthy lives.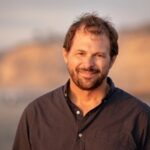 Eric Hekler, PhD
Faculty Advisor, Center for Community Health
Professor & Interim Associate Dean, Community Partnerships, Herbert Wertheim School of Public Health and Human Longevity Sciences
Director, Center for Wireless & Population Health Systems (CWPHS) Qualcomm Institute
Faculty Member, Design Lab at UC San Diego
Eric Hekler is a transdisciplinary researcher, educator, and practitioner who works at the intersection of public health (primary affiliation), health psychology (original training), design, and systems science. His mission is to advance methods and processes that equitably serve people and practice towards a more vital, just, and resonantly diverse society and planet. He is recognized internationally as an expert in applied health science methods and digital health.
Foundations and Frontiers of Implementation Research Collaboration
Assistant Professor
Department of Obstetrics, Gynecology, and Reproductive Biology
College of Human Medicine
Michigan State University
Dr. Maji Hailemariam Debena is an assistant professor in the Department of Obstetrics, Gynecology, and Reproductive Biology in the College of Human Medicine at Michigan State University. Her research interests include health disparities, mental health, underserved communities including women and justice-involved individuals. Her completed and ongoing research engagements focus on low-resource settings including those low-resource settings within a high-income country context.
Julia E. Moore, PhD
Executive Director
The Center for Implementation
Dr. Julia E. Moore is the Executive Director of The Center for Implementation, she is internationally known for her ability to communicate complex implementation science concepts in clear and actionable ways. Her passion for supporting the real-world use of implementation science is shown through her commitment to the spread and scale of accessible training. Dr. Moore has led and designed tailored courses and workshops for over 6000 professionals from a wide range of fields and supported over 100 change initiatives.
Brian Mustanski, PhD
Professor of Medical Social Sciences, Psychology, and Infections Diseases
Director of the Institute for Sexual and Gender Minority Health and Wellbeing
Co-Director of the NIH Third COast Center for AIDS Research (CFAR)
Co-Director of the NIDA Center for Prevention Implementation Methodology
Northwestern University
Dr. Brian Mustanski is tenured Professor of Medical Social Sciences, Psychology, and Infectious Diseases at Northwestern University. He is the Director of the Institute for Sexual and Gender Minority Health and Wellbeing and the Third Coast Center for AIDS Research (CFAR). Dr. Mustanski has published over 300 peer reviewed journal articles and is a frequent advisor to federal agencies on LGBTQ health and HIV prevention. In addition to his own research projects, he is currently funded by NIH to coordinate over 200 research-practice partnerships using implementation research to inform the federal Ending the HIV Epidemic initiative.    
Associate Professor and Clinical Psychologist
Medical University of South Carolina
Dr. Rosaura Orengo-Aguayo is an Associate Professor and Clinical Psychologist at the Medical University of South Carolina. Her work focuses on addressing mental health disparities among underserved youth using a community based participatory approach, implementation science, telehealth technology, and a cultural humility, equity and language justice lens. She co-directs the Telehealth Outreach Program for Traumatic Stress (TOP) funded by SAMHSA, aimed at training providers in the delivery of trauma focused services via telehealth in Puerto Rico and underserved areas of the US. She has published on disaster mental health, implementation of trauma-focused services in Latin America & the Caribbean, and co-directs the World Changers Lab with Dr. Regan W. Stewart, whose mission is to change the world-one child at a time.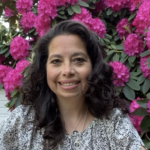 Lisa Saldana, PhD
Senior Scientist
Oregon Social Learning Center

Dr. Lisa Saldana is a Senior Scientist at Oregon Social Learning Center, with a research emphasis in evidence-based practice in public serving systems. A clinical psychologist by training, she is an implementation scientist and intervention developer focused on the development, evaluation, and implementation of EBPs. Lisa is the developer of FAIR, an integrative treatment for parental opioid and/or methamphetamine abuse and child neglect; the R3 supervisor implementation strategy, an evidence-based approach to improve the culture and climate of frontline caseworkers; and the Stages of Implementation Completion (SIC) and Cost of Implementing New Strategies (COINS) measures of implementation process, milestones, and resource use.