Please see below for details on our five pre-conference afternoon workshops!
#1. Creating Implementation Laboratories to Efficiently Advance Implementation Science and Practice
Presenters: Jeremy Grimshaw & Noah Ivers
Description: There is robust evidence that in general, many different implementation strategies (such as audit and feedback, decision support, self-management support, etc.) can effectively improve quality of health care. The key question is which strategies are likely best for a given problem and context and how to optimise them for maximal effectiveness. Answering these questions requires testing head-to-head testing of variants of strategies at scale providing considerable opportunity to robustly test mechanisms of action (by using intervention design elements (e.g., multi-arm trials, factorial designs), fidelity substudies (to determine whether the content of strategies was delivered as designed), mechanistic substudies (theory-based process evaluations to determine whether strategies activated the hypothesised mediating pathways and if so was this sufficient to lead to change) and qualitative process evaluations (to understand participants' experiences of being in a trial). Sample size requirements for head-to-head trials make one-off projects infeasible, but partnering with health system organizations make this possible and create opportunities for mutual benefit. In this workshop we described the rationale and practical challenges for setting up and running implementation science laboratories, with real-world examples. We described how an international group of implementation scientists focusing on a specific implementation strategy – audit and feedback – are working to efficiently advance the science. Small groups will explore the concept of implementation laboratories and identify opportunities and challenges in pursuing partnered research. We hope this workshop was useful to attendees for whom implementation laboratories may be aspirational, but for whom the following guidance is needed: approaches to intervention/strategy operationalization and variation for optimization; innovative designs to maximize informativeness of trial; and fidelity and process measures to understand the how and why of practice change.
Presenter bios: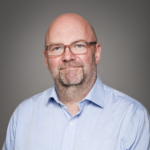 Dr. Jeremy Grimshaw is a Senior Scientist, Clinical Epidemiology Program, Ottawa Hospital Research Institute, a Full Professor in the Department of Medicine, University of Ottawa and a Tier 1 Canada Research Chair in Health Knowledge Transfer and Uptake. He has been an implementation researcher for 30 years. His research focuses on systematic reviews and rigorous (largely cluster randomized trials) evaluations of implementation strategies.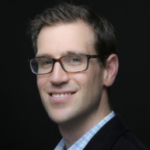 Dr. Noah Ivers (MD, CCFP, PhD) is a family physician at Women's College Hospital, scientist at Women's College Research Institute, and innovation fellow at the Women's College Institute for Health System Solutions. He is also an Associate Professor in the Department of Family and Community Medicine and at the Institute for Health Policy, Management and Evaluation at the University of Toronto. He holds a Canada Research Chair in the Implementation of Evidence Based Practice. Noah's research focuses on the use of data to drive evidence-based, patient-centred improvements in healthcare.
#2. Developing Comprehensive Infrastructure to Support Evidence-Based Practice Implementation and Sustainability: Where Does SIRC Go From Here?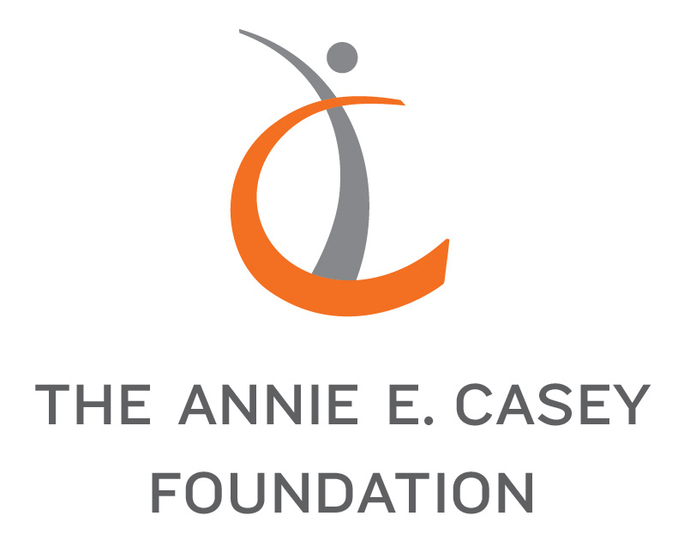 Sponsored by the Annie E. Casey Foundation
Presenters:
Ontario, Canada: A case example of systems implementation Heather Bullock, PhD MSc., PhD Candidate
Purnima Sundar, PhD
Alexia Jaouich, PhD
Communities That Care, University of Washington:
Blair Brooke-Weiss, MSPH
Gery Shelafoe
Evidence-based Practice and Innovation Center (EPIC), Philadelphia Department of Behavioral Health and Intellectual disAbility Services (DBHIDS)
Carrie Comeau, LCSW
Amberlee Venti, M.A., BCDMT, LPC
Workshop Description:
This pre-conference workshop was designed to spawn a collaborative effort between researchers, policy makers, intermediaries (e.g., trainers), and providers to generate much-needed guidance on how to develop and sustain system-wide infrastructure to support the implementation and sustainability of evidence-based prevention and treatment psychosocial interventions.  The workshop included a combination of presentations and an interactive workgroup session. Three teams of researchers and practitioners presented on their work to create comprehensive systems (community-wide, state-wide, or region-wide) with good sustainability. These teams shared factors that facilitated implementation, lessons learned, and future recommendations related to building a strong infrastructure for this system-wide work.  This workshop began the process of creating a SIRC guidance document for developing comprehensive infrastructure, with the plan to collaboratively develop and share progress made on the guidance document at the 2021 SIRC Biennial Conference.
Presenter bios: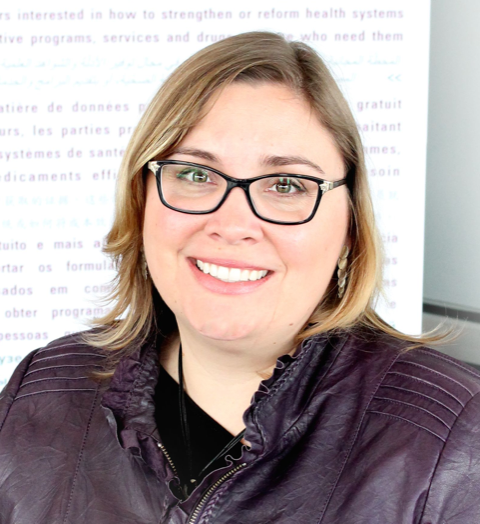 Heather Bullock has an extensive background in healthcare policy and knowledge translation, holding progressive leadership positions. Her research interests lie in how large jurisdictions implement evidence-informed policy directions in mental health systems. She is the Director of Provincial Partnerships at Waypoint Centre for Mental Health Care and Executive Lead for RISE at McMaster University. She was awarded the prestigious national Pierre Elliot Trudeau Foundation Doctoral Scholarship and also received the Ontario Graduate Scholarship during her current studies. Her thesis explored how developed countries structure their implementation efforts as well as the process of policy implementation in Ontario's mental health and addiction system. She also serves in an advisory capacity for several provincial, national, and international initiatives such as the International Knowledge Exchange Network for Mental Health.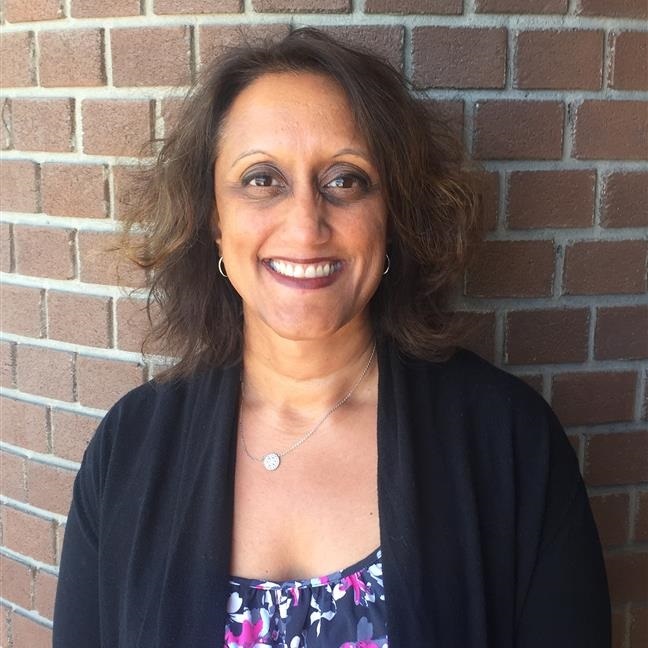 Purnima Sundar is the Executive Director (Acting) at the Ontario Centre of Excellence for Child and Youth Mental Health. She has over 20 years of experience doing community-based, participatory action research, evaluation and implementation in the areas of health, mental health and race/equity. Since joining the Centre in 2008, Purnima has worked with government partners across ministries, agency leaders, and young people and their families across the province to mobilize knowledge and ensure high quality, evidence-based mental health service delivery for Ontario's children and youth.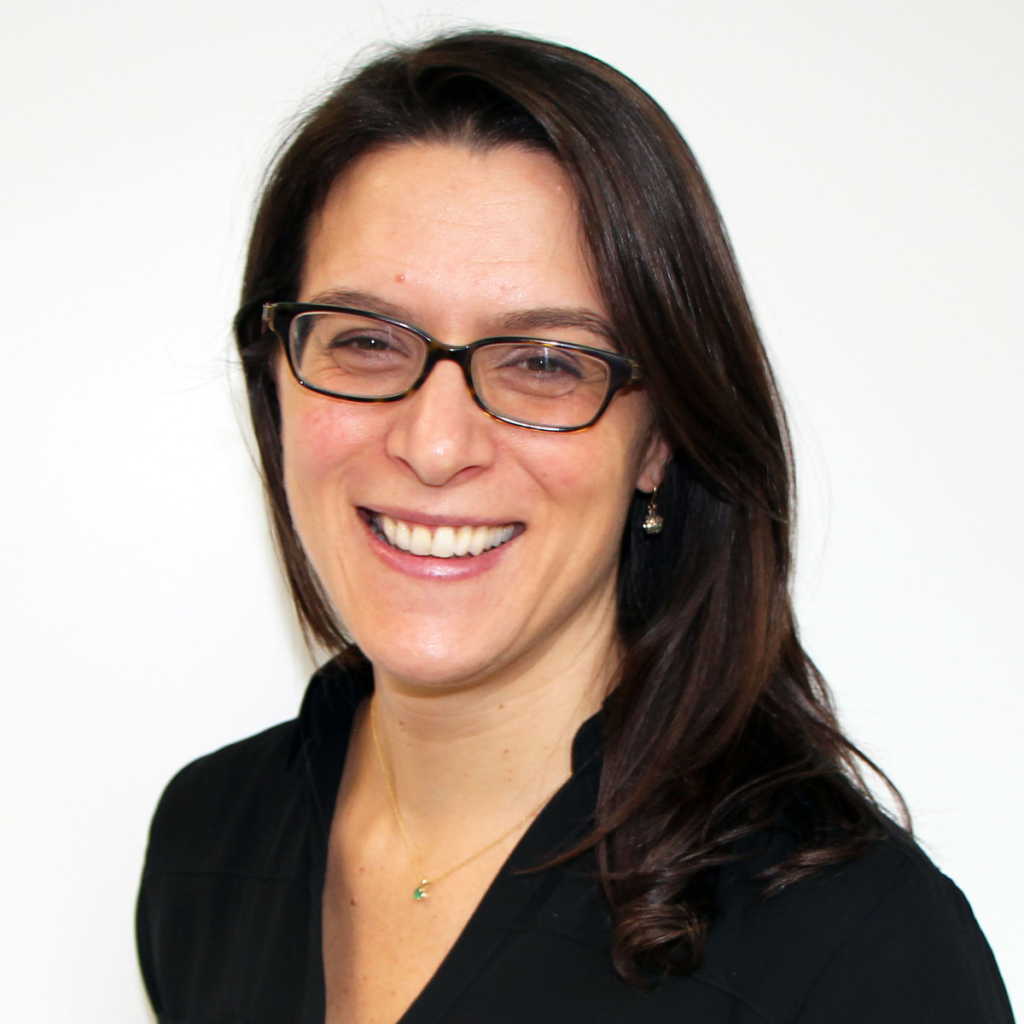 Alexia Jaouich is the Director of Implementation and Innovation in the Provincial System Support Program (PSSP) at the Centre for Addiction and Mental Health. As an intermediary with expertise in implementation, knowledge exchange, evaluation and engagement, PSSP works together with partners across Ontario to improve the way those who experience mental illnesses and addictions access and experience services. Alexia is a psychologist with extensive clinical and program implementation experience in the mental health field and addictions. With expertise in Implementation Science, Alexia oversees large provincial system level implementation projects that involve stakeholders across sectors and authored academic and educational texts on the subject.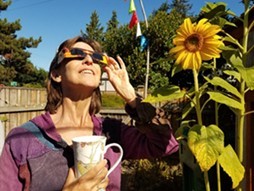 Blair Brooke-Weiss is passionate about upstream prevention. As a certified Communities That Care trainer and coach, she has been providing workshops and proactive technical assistance to coach communities to implement CTC for over 15 years – and has collected some great stories along the way. Blair also has been working with the Center for CTC Team to design and implement systems to improve the reach and sustainability of high quality CTC implementation.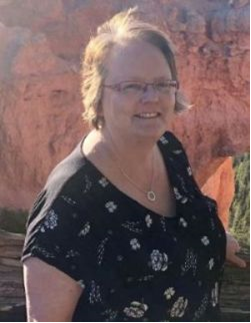 Gery Shelafoe is a Certified Prevention Consultant and provides prevention services across the Upper Peninsula of Michigan. In addition to her responsibilities regionally at NorthCare Network, she is part of the State of Michigan prevention training cadre and has worked as a trainer for the Substance Abuse and Mental Health Services Administration. In addition, Gery is a member of the Michigan State Epidemiological Outcomes Workgroup, the Transformation Steering Committee for Prevention, and the Michigan Higher Education Prevention Network. In 2015, Gery was named Michigan's Preventionist of the Year by the State of Michigan.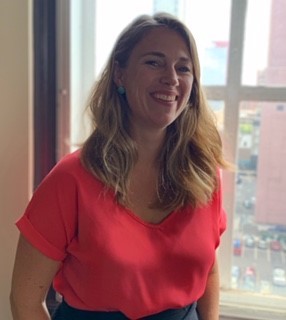 Carrie Comeau is the Director of the Evidence-Based Practice and Innovation Center (EPIC) at the Department of Behavioral Health and Intellectual disAbility Services (DBHIDS) and Community Behavioral Health (CBH) in Philadelphia, PA. EPIC was established in 2013 to advance system-wide strategies that support the implementation, sustainability and accessibility of evidence-based behavioral health practices in Philadelphia. Ms. Comeau has held multiple roles focused on change management and systems navigation, currently leading EPIC through the implementation of multiple evidence-based practices and directing the roll out of the EBP Program Designation in a large public system. Prior to joining CBH, Ms. Comeau practiced as a clinician, advocate, and trainer focused on issues related to sexual trauma and intimate partner violence.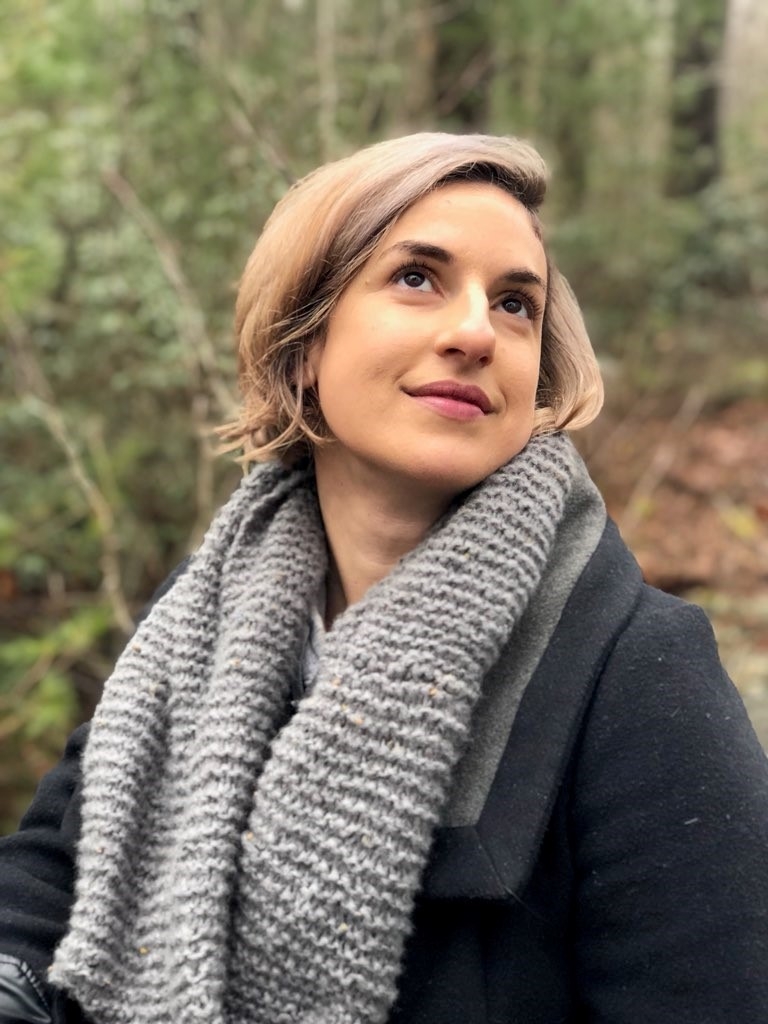 Amberlee Venti is the Evidence-Based Practice Implementation Specialist for the Evidence-Based Practice and Innovation Center (EPIC) at Community Behavioral Health (CBH) in Philadelphia, PA. Since 2005, Mrs. Venti has worked in mental health services for underserved children, adults and families. Before joining CBH in 2017, Mrs. Venti was the Director of Outpatient Services at COMHAR's Allegheny Avenue Outpatient program where she oversaw the implementation of multiple evidence-based practices including EMDR, CBT and DBT. CBH has provided continuity in Mrs. Venti's passion for the implementation of EBPs. She loves the problem-solving aspect of EBP implementation and strives to help provider agencies to best implement EBPs in the CBH network. Mrs. Venti is excited to share this experience with the SIRC community. — Workshop sponsored by the Annie E. Casey Foundation and developed and coordinated by the SIRC Practitioner Network of Expertise Practice Group Leaders —
#3. Communicating Beyond the Academy: Engaging with the Public, the Press, and Policymakers
Presenter: Beth Prusaczyk
Description: It is increasingly important that those with research or practice expertise share their expertise and work with a broad audience. Peer-reviewed publications are the primary way researchers disseminate their findings yet we know these publications have a limited audience and reach. Likewise, annual conferences may offer practitioners a chance to learn from others in their field but these too have a limited audience and reach. Communicating to the public, press, and policymakers is vital but requires different methods and skills beyond those needed to for journals and conferences. Op-eds, blogs, social media, policy briefs, and in-person advocacy are the currency of information dissemination outside of academia but we rarely use them.
In this workshop, attendees were introduced to these forms of communication and receive hands-on training in how to write and promote their work with them. For policymakers, attendees had the opportunity to engage in a 30-minute virtual chat with Capitol Hill staffers to ask questions and learn the key factors that influence policymakers, how and when to make a visit to a policymaker's office, and what their message should be when they get there. Attendees also learned the basics of key policy-related documents – a "one-pager" and legislative text – both important tools when advocating to policymakers. For blogs and op-eds, attendees learned how to make their work timely and relevant to the public and how to pitch their ideas to journalists or editors. The "cookbook" approach to writing a blog or op-ed was also covered, breaking down this intimidating process into manageable pieces. Lastly, for social media, Twitter was the main focus. Attendees learned the basics – how to create a good handle and the anatomy of a tweet – to the more advanced – how to gain followers and take part in Twitter chats.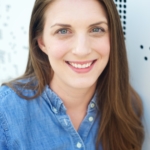 Presenter Bio:
Dr. Beth Prusaczyk (PhD, MSW) is a postdoctoral research assistant at Vanderbilt University Medical Center but as of July 2019 will be an instructor at Washington University School of Medicine. She is an implementation scientist whose research focuses on implementing interventions in hospitals and using clinical data to improve health and healthcare especially for vulnerable populations such as older adults. In addition to her social work doctorate and master's, Beth has her bachelor's in journalism and worked as a newspaper reporter prior to pursing research. She is also a 2018-2019 Health and Aging Policy Fellow and American Political Science Association Fellow, through which she is actively engaged in federal health policy.
#4. Accelerating the implementation of practice and policy research in health and human services: Innovative education and training for behavioural and implementation science and practice
*No cost to register
Presenters: Robyn Mildon & Joanne Yoong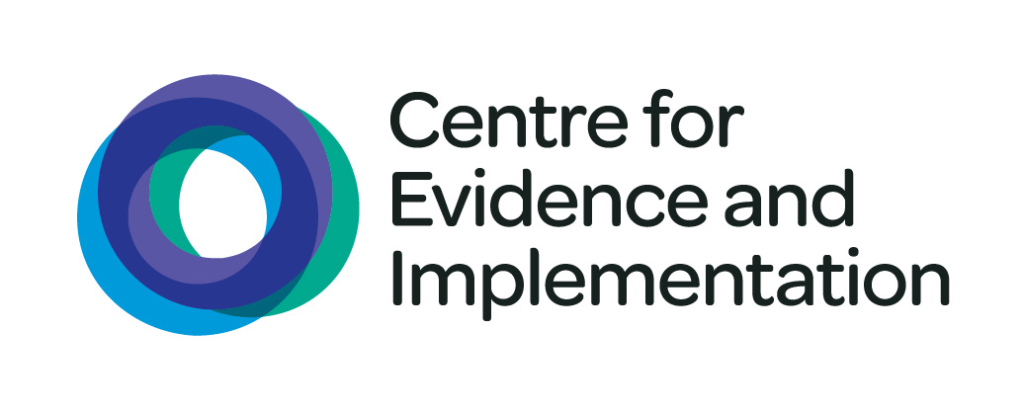 Description: With rapid growth in the field of behavioural and implementation sciences comes equally rapid growth and innovation in education and training opportunities in Behavioural and Implementation Science and Practice. These include training institutes, workshops, degree and graduate programs, practice placements and embedded internships, and career development awards. Complementing this is a recent increase in publications sharing descriptions of specific courses and their evaluation (Carlfjord, Roback & Nilsen, 2017; Moore et al 2018; Ramaswamy et al. 2019); descriptions of a range of dissemination and implementation research training programs across a number of universities and institutions (Chambers et al. 2017); literature reviews in specific areas (e.g., public health) to identify priority skills relevant to the developing implementation workforce; and reviews of available training programs in implementation to understand their scope and objectives (Ramaswamy et al. 2019). This meeting createed an opportunity to consolidate our understanding of the work to date and to leverage this to establish meaningful collaborations that advance the field of behavioural and implementation science and practice. Brief presentations described the latest advances, explored a range of approaches to curricula and course design, and detailed existing and planned education and training evaluations. We invited behavioural and implementation researchers, practitioners, and institutions innovating and evaluating education and training initiatives across a variety of health and human service fields to join us for this working meeting to shape the next stage of professional development in implementation and grow the network of educators and practitioners in the field.
Hosted by Centre for Evidence and Implementation (Australia, Singapore, London) and Yong Loo Lin School of Medicine, National University of Singapore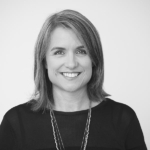 Presenter bio: Robyn Mildon PhD, is the Executive Director of the Centre for Evidence and Implementation (http://www.ceiglobal.org), Visiting Associate Professor, Yong Loo Lin School of Medicine, National University of Singapore and an Honorary Associate Professor, University of Melbourne, Australia. Robyn has a longstanding career focused on the implementation, mainstreaming, and scaling-up of evidence to achieve social impact for children, families and communities in a range of health and human service areas. She has lead a number of national, multi-year initiatives aimed at improving the selection, and use of, evidence to in real-world service and policy settings. In addition to her Australian-based work, Robyn has built a portfolio of projects collaborating with both government and non-government agencies in countries such as Singapore, Norway, Sweden, the United Kingdom, the USA and New Zealand, and has been an invited speaker at multiple events around the globe. Robyn was the founding Chair of the 1st, 2nd and 3rd Australasian Implementation Conference (AIC) and was the Co-Chair for the 2018 Global Evidence and Implementation Conference (https://www.geis2018.org) co-hosted by the Centre for Evidence and Implementation and the Campbell Collaboration. Robyn is also currently the Co-Chair of the Knowledge Translation & Implementation Group with the Campbell Collaboration (https://www.campbellcollaboration.org)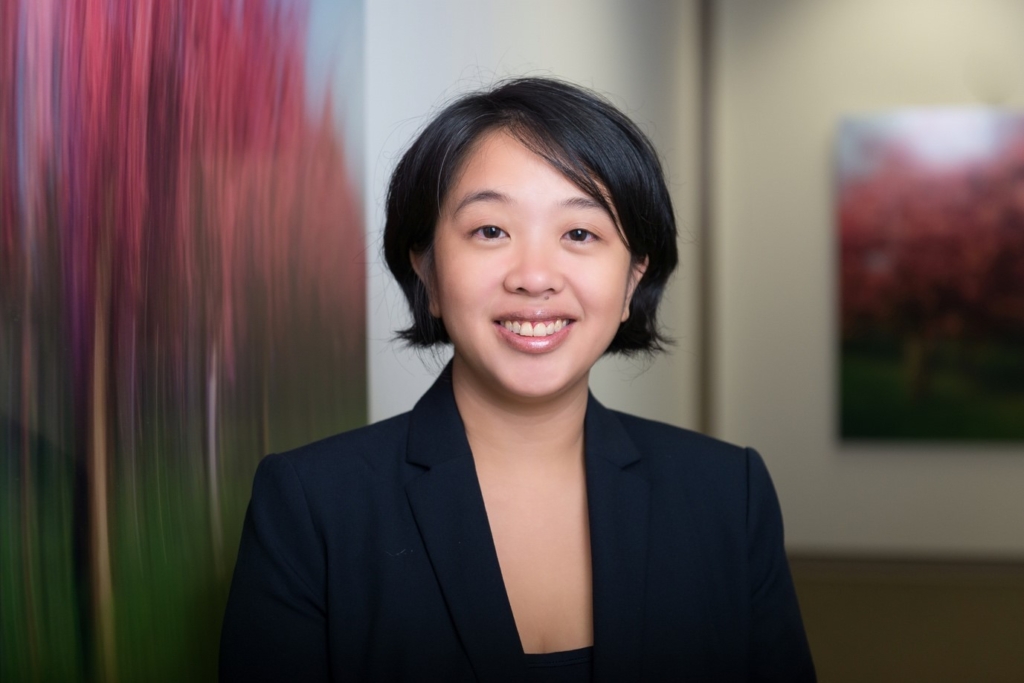 Presenter bio: Joanne Yoong, PhD is an applied economist working at the intersection of behavioural economics, health and financial decision making, and socioeconomic development. Dr. Yoong's primary appointment is as Senior Economist at the University of Southern California, where she directs the offices of the Center for Economic and Social Research in Singapore and Washington DC, and is a principal member of the USC Behavioral Economics Studio. Dr. Yoong is also a visiting associate professor at the Yong Loo Lin School of Medicine at the National University of Singapore, an honorary senior lecturer at the London School of Hygiene and Tropical Medicine, and an adjunct economist at the RAND Corporation. Dr. Yoong's academic research has been published in leading economics, medical and public health journals and has been funded by the WHO, OECD, NIH, DFID, World Bank, and USAID. Dr. Yoong serves on various national and international policy advisory committees, including the OECD/International Network for Financial Education Research Committee, the Singapore Healthy Living and Prevention Taskforce, the advisory council of the Singapore Agency for Care Effectiveness, and the research advisory committee for the Singapore Agency for Integrated Care. She has also served as Director of the Asia Pacific Regional Capacity-Building for Health Technology Assessment (ARCH) Initiative, an APEC-funded multi-country collaboration to promote health technology assessment among member economies, Director of the RAND Behavioural Finance Forum 2012, founding co-president of the Singapore Health Economics Association, as well as the founding organizing committee for the first Asian Workshop for Health Economics and Econometrics. In addition to her research work, Dr. Yoong is the founder of Research for Impact, a Singapore-based social enterprise dedicated to making rigorous and objective research and evaluation accessible, inclusive and transformative for populations in Asia. She is a board member of HealthServe and the Octava Foundation.
#5. Introduction to Implementation Science
Presenters: Byron J. Powell, Rinad S. Beidas, & Shannon Wiltsey Stirman
Description: This workshop provided an overview of implementation science, which is the study of methods to promote the uptake of evidence-based practices and other research evidence in routine care settings in order to improve the quality and effectiveness of health care (Eccles & Mittman, 2006). Participants were introduced to the types of research questions, theories, methods, designs, and ethical principles that guide the field. Case examples focused on applications of implementation science in behavioral health, and the workshop drew upon the implementation challenges and opportunities faced by the workshop attendees. By the end of this workshop, participants : 1) understood the rationale for implementation science as a response to the "quality chasm" in health care, and be well-acquainted with the basic terminology of implementation science; 2) gained an understanding of the types of theories and conceptual frameworks that can inform implementation science; 3) learned about various barriers to the delivery of evidence-based care; 4) became knowledgeable about the range of implementation strategies available, the evidence-base that guides their use, and how they can be selected and tailored to overcome implementation barriers; 5) learned about methods and designs that are useful for evaluating implementation efforts; and 6) obtained numerous resources for further reading as well as a list of opportunities for self-study and formal training in implementation science.
Presenter Bios: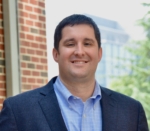 Byron J. Powell, PhD is an Assistant Professor at the Brown School at Washington University in St. Louis. His research focuses on identifying contextual determinants of implementing evidence-based practices in routine care; identifying, developing, tailoring, and evaluating implementation strategies; and advancing research methodology in implementation science. His work has been funded by the National Institutes of Health, Doris Duke Charitable Foundation, and William T. Grant Foundation. Byron is on the editorial board of Implementation Science and has served as expert faculty for the Implementation Research Institute, Training Institute for Dissemination and Implementation Research in Health (TIDIRH), TIDIRH-Ireland, and the KT Canada Summer Institute.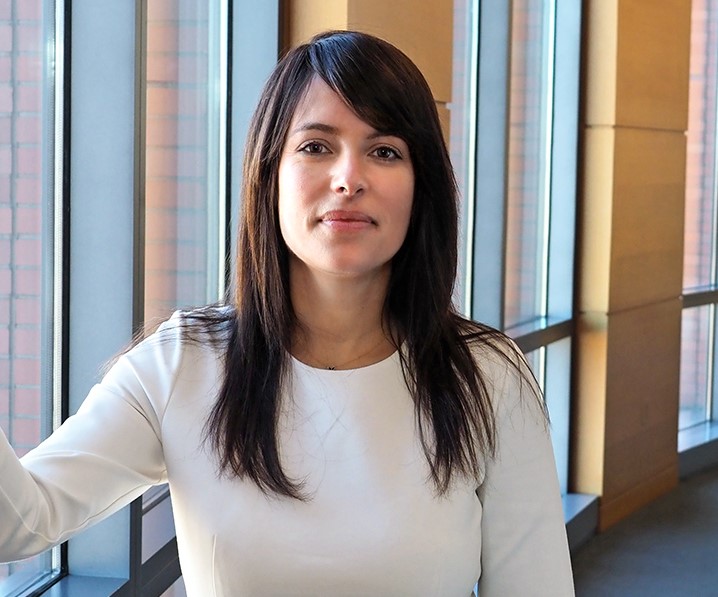 Rinad S. Beidas, PhD is an Associate Professor at the University of Pennsylvania in the Departments of Psychiatry and Medical Ethics and Health Policy. She is an implementation scientist and the Founder and Director of the Penn Implementation Science Center at the Leonard Davis Institute (PISCE@LDI) at the University of Pennsylvania. Her research focuses on advancing the study of methods to promote the systematic uptake of evidence-based practices into routine clinical care to improve the quality and effectiveness of health and behavioral health services. Specifically, her research has several foci, including the measurement of implementation outcomes (e.g., fidelity; R01 MH108551), designing and testing implementation strategies using systematic and rigorous methods with an eye towards targets and mechanisms (e.g., R21 MH 109878; AHRQ R13HS025632), and collaborating with community stakeholders to understand the best ways to implement evidence-based practices and improve services across a variety of settings. She has been identified as one of the top ten implementation scientists nationally with whom individuals seek collaboration (Norton et al., 2017) and has published over 100 articles. She co-leads an NIH Center on behavioral economics, implementation science, and mental health (P50 MH 113840) and has a strong record of NIH-funded implementation research, serving as MPI or PI of six NIH grants totaling over $10 million, and serves as a co-investigator on grants from NCI, NHLBI, and NIMH.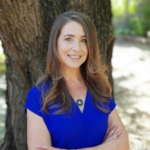 Shannon Wiltsey Stirman, PhD is the Acting Deputy Director of the Dissemination and Training Division at the National Center for PTSD and an Associate Professor at Stanford University's Department of Psychiatry and Behavioral Sciences. Her research focuses on implementation, fidelity, adaptation and sustainability of evidence-based psychosocial treatments in public mental health settings. She was a Fellow of the NIMH and VA-funded Implementation Research Institute, and later served as an expert faculty member. She is an Associate Editor for APA Division 12's Clinical Psychology: Science and Practice, for Behavior Therapy, and Administration and Policy in Mental Health and Mental Health Services Research. In addition to research, she has been engaged in clinical work, training and consultation, and teaching. She serves as the chair of SIRC's Established Investigator Network of Expertise and on the board of directors of the American Psychological Association as a Member at Large. She was designated as a Rising Star by the Association for Psychological Science and awarded the ABCT Mid-Career Innovator Award in 2018. Her research and projects have been funded by the National Institute of Mental Health, the VA's QUERI, and the Canadian Institute for Health Research.