Click here to go back to main conference page.
Please see below for details about the three plenary presentations and the IGNITE plenary sessions:
Plenary Presentations
Plenary Presentation #1
Where the Rubber Meets the Road: Reframing Implementation to Advance the Science and Practice
Arthur Evans, PhD
CEO, American Psychological Association
Friday, September 13th, 2019 at 8:45am – 10am
Keynote Overview: This presentation focuses on the mental models that we have as individuals working in the field of implementation science, and how those mental frameworks create challenges and opportunities for the success of our work. We must consider both how we are approaching implementation as well as why we are doing implementation. Throughout the presentation, Dr. Evans will share examples of his own experiences with implementation "where the rubber meets the road". Based on many years of work centered at the intersection of policy, science, and practice, he will offer his reflections on lessons learned and suggestions for the path forward for implementation science.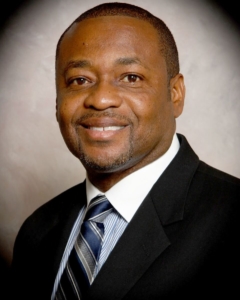 Presenter Biography: Arthur C. Evans Jr., PhD, is CEO of the American Psychological Association. Before joining APA, Evans spent 12 years as commissioner of Philadelphia's Department of Behavioral Health and Intellectual Disability Service. He realigned the agency's treatment philosophy, service delivery models and fiscal policies to improve health outcomes and increase the efficiency of the service system. Evans has been recognized nationally and internationally for his work in behavioral health care policy and service delivery innovation. In 2015, he was recognized by the White House as an "Advocate for Action" by the Office of National Drug Control Policy. In 2013, he received the American Medical Association's top government service award in healthcare, the Dr. Nathan Davis Award for Outstanding Government Service. Evans is also regarded as a strong mental health advocate and was recognized by Faces and Voices of Recovery with the Lisa Mojer-Torres Award. In 2017, he was awarded the Visionary Leadership Award by the National Council of Behavioral Health and inducted into the Florida Atlantic University Alumni Hall of Fame at his alma mater. He has also been recognized as a strong advocate for social justice, having received three different Martin Luther King Jr. awards. Evans holds faculty appointments at the University of Pennsylvania Perelman School of Medicine, Drexel University School of Public Health and the Philadelphia College of Osteopathic Medicine, and has held a faculty appointment at the Yale University School of Medicine.
Plenary Presentation #2
Overcoming Implementation Challenges in Low-Resource Communities: Methods and Solutions from Western Kenya
ACE Africa Team & Shannon Dorsey, PhD
Saturday, September 14th, 2019 at 8:45am – 10am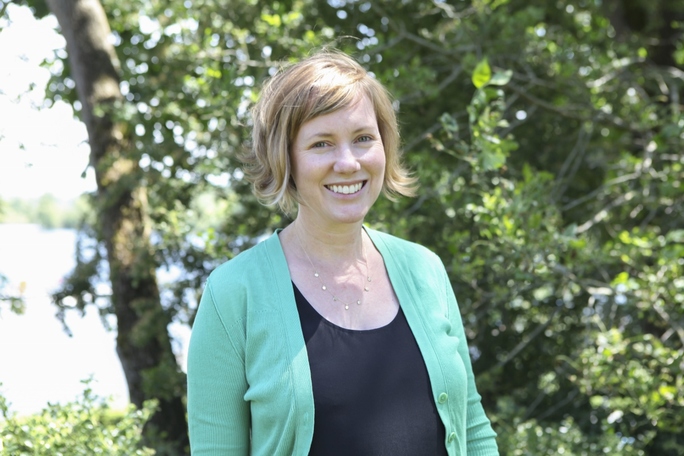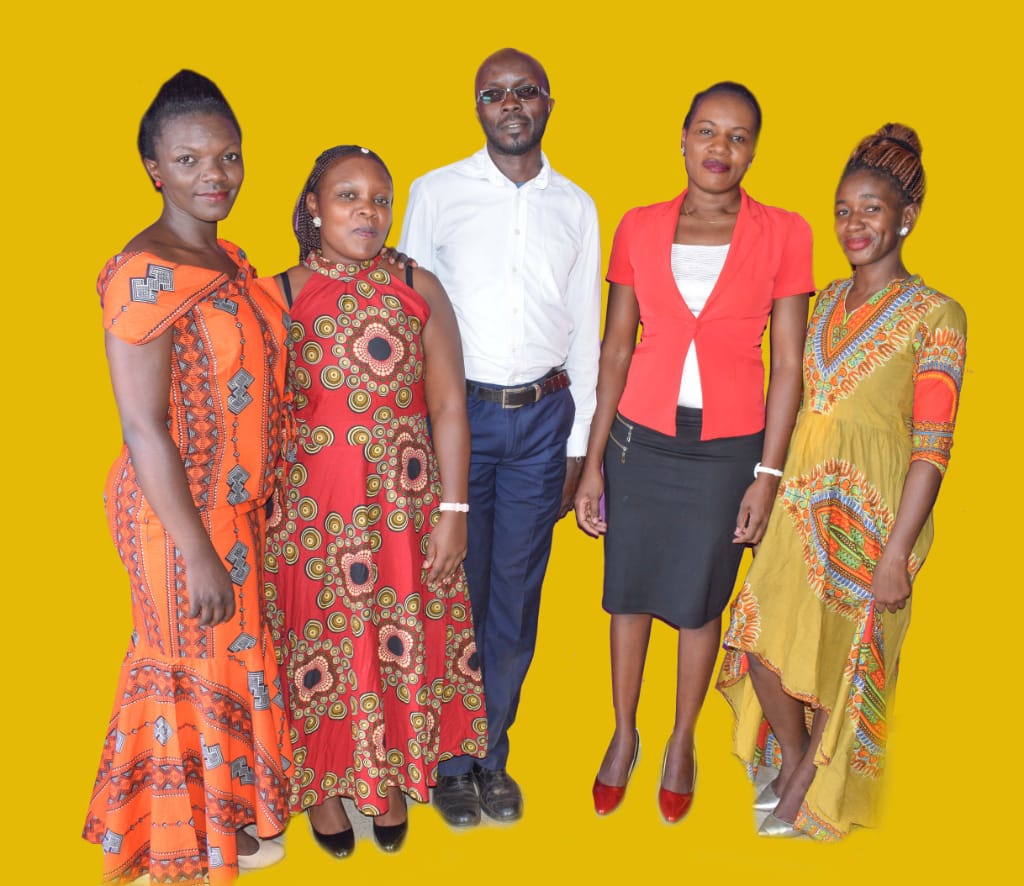 Keynote Overview: Mental health interventions delivered via task-sharing in low-resources contexts have been effective; however, implementation strategies for scaling and sustainably delivering interventions with minimal governmental funding are lacking. The ACE Africa team presents methods and initial findings from identifying feasible and locally-relevant implementation practices and policies (IPPs) associated with successful implementation of task-shared mental health care in western Kenya. Methods for identifying IPPS and for developing and providing implementation support hold relevance for other task-shared interventions, since the process was feasible and aided implementing partners in feeling more prepared and able to effectively offer intervention.
Presenter Biographies:
Presenters from ACE Africa serve as supervisors and local trainers for lay counselors providing Trauma-focused Cognitive Behavioral Therapy (TF-CBT), in schools and villages. As part of an NIMH-funded study, they led a stakeholder-involved process to identify implementation policies and practices in education and health sectors that support successful implementation. Partnering with stakeholders, they co-developed and deliver implementation support for schools and villages beginning to implement TF-CBT.
Shannon Dorsey, PhD, is an Associate Professor in the Department of Psychology at the University of Washington. Her research is on implementation and effectiveness of mental health treatments for children and adolescents in the United States and globally in low-resource contexts.
Plenary Presentation #3
Perspectives on the Intersection of Implementation Research, Policy, and Practice: Offering a Path Forward
Per Nilsen, Melanie Barwick, Bryan Weiner & Jeremy Grimshaw (Moderator: Robyn Mildon)
Saturday, September 14th, 2019 at 4pm – 5:15pm
Keynote Overview: SIRC will close its 5th biennial conference with a panel of experts representing five countries, addressing the conference theme, "Where the Rubber Meets the Road: the Intersection of Implementation Research, Policy and Practice." In addition to eliciting panelist reflections on their conference experience (e.g., noteworthy moments, highlights, challenges), they will respond to questions from the moderator, audience, and Twitter. The goal of the session is to ensure the next generation of implementation research and our 5th biannual conference is informed by policy and practices priorities.
Presenter Biographies: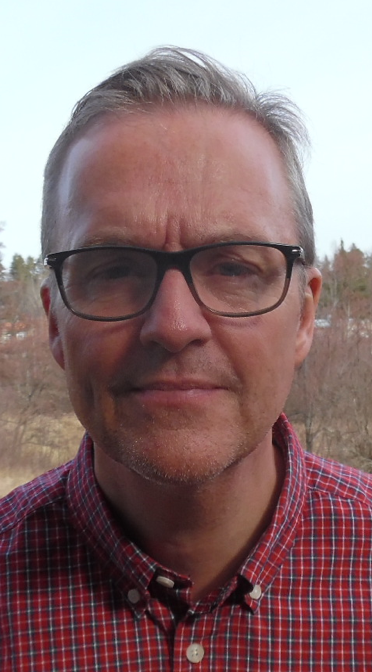 Per Nilsen, PhD, is a Professor of Social Medicine and Public Health, with a particular focus on implementation science, at Linköping University, Sweden. He was responsible for building a research program on implementation science at Linköping University. He leads several projects on implementation of changes in health and welfare. Nilsen has developed Master and doctoral-level implementation courses, which have run annually since 2011. The PhD course attracts students from the Nordic countries and beyond. Nilsen takes particular interest in issues concerning practice change and the use of theories, models and frameworks for improved understanding and explanation of implementation challenges.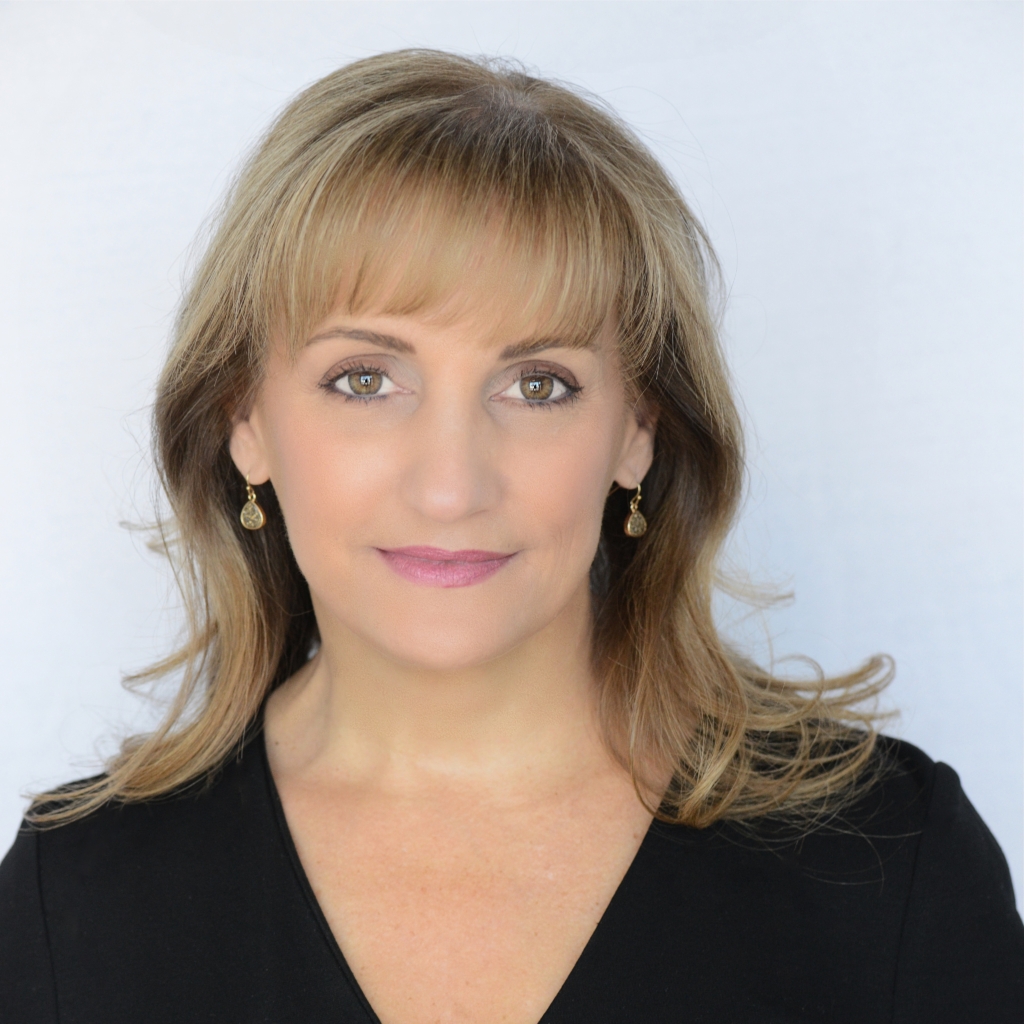 Melanie Barwick, PhD, CPsych is a Senior Scientist in the SickKids' Research Institute and affiliated with the SickKids' Learning Institute and SickKids Centre for Global Child Health. She is Professor in the Department of Psychiatry and Adjunct Professor in the Dalla Lana School of Public Health at the University of Toronto. She is a Governing Board Director for AMREF Health Africa and Children's Mental Health Ontario (CMHO), and Associate Editor for the journal, Evidence & Policy. She is an internationally recognized expert in implementation science and knowledge translation (KT). Her research aims to improve the implementation of evidence into practice and to broaden the reach of evidence more generally to support decision making, practice, policy, knowledge and awareness. She developed and provides professional development in KT internationally through the Specialist Knowledge Translation Training™ and the Knowledge Translation Professional Certificate™ (http://tinyurl.com/p2p5du6). The KTPC is recognized as a Leading Practice by Accreditation Canada and has over 380 graduates worldwide. Since 2004, SKTT™ and SKTTAustralia™ have trained over 3000 learners internationally.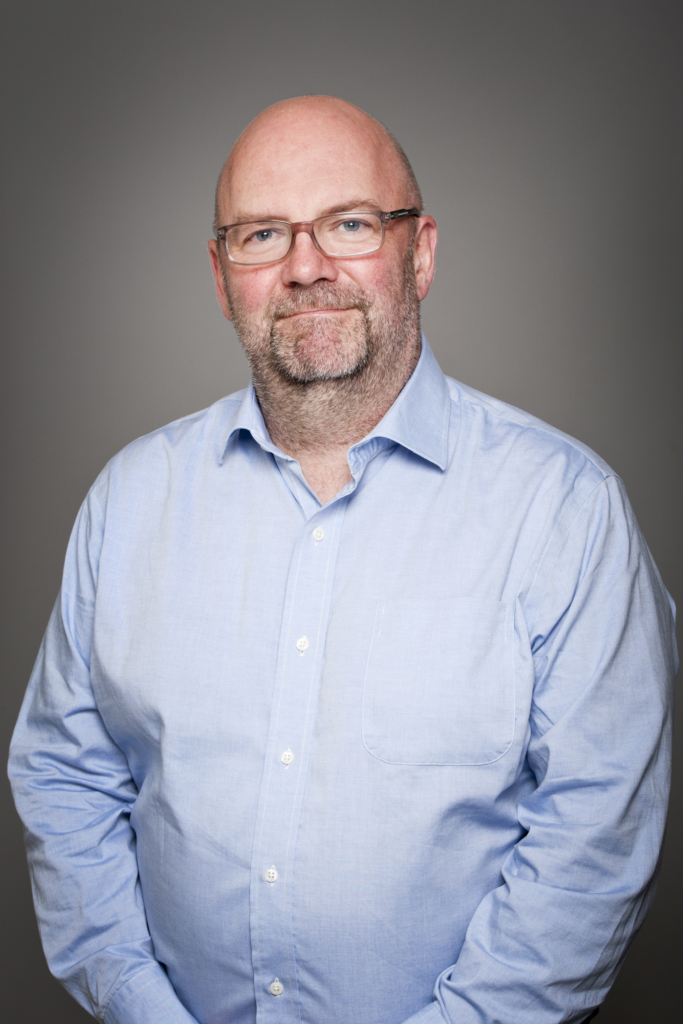 Dr. Jeremy Grimshaw  received a MBChB (MD equivalent) from the University of Edinburgh, UK.  He trained as a family physician prior to undertaking a PhD in health services research at the University of Aberdeen.  He moved to Canada in 2002.  His research focuses on the evaluation of interventions to disseminate and implement evidence-based practice.  Dr. Grimshaw is a Senior Scientist, Clinical Epidemiology Program, Ottawa Hospital Research Institute, a Full Professor in the Department of Medicine, University of Ottawa and a Tier 1 Canada Research Chair in Health Knowledge Transfer and Uptake. He is a Fellow of the Canadian Academy of Health Sciences and a Corresponding Fellow of the Royal College of Edinburgh. He has been awarded the CIHR Knowledge Translation award twice and is the 2018 CIHR Barer-Flood career achievement award winner for Health Services and Policy Research. He has over 550 peer reviewed publications.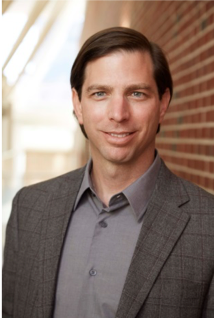 Bryan Weiner, PhD, is Professor in the Departments of Global Health and Health Services at the University of Washington. Dr. Weiner's research focuses on the implementation of innovations and evidence-based practices in healthcare. Over the past 23 years, he has examined a wide range of innovations including quality improvement practices, care management practices, and patient safety practices; as well evidence-based clinical practices in cancer and cardiovascular disease. His research has advanced implementation science by creating knowledge about the organizational determinants of effective implementation, developing new theories of implementation, and improving the state of measurement in the field.
Moderator bio: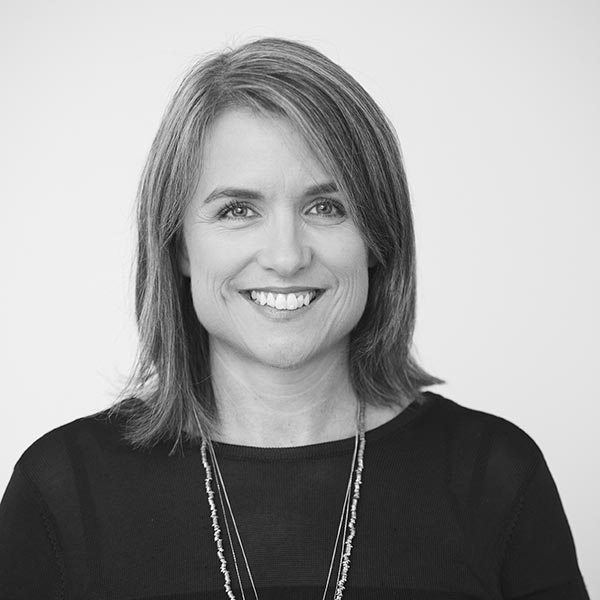 Robyn Mildon PhD, is the Executive Director of the Centre for Evidence and Implementation (http://www.ceiglobal.org), Visiting Associate Professor, Yong Loo Lin School of Medicine, National University of Singapore and an Honorary Associate Professor, University of Melbourne, Australia. Robyn has a longstanding career focused on the implementation, mainstreaming, and scaling-up of evidence to achieve social impact for children, families and communities in a range of health and human service areas. She has lead a number of national, multi-year initiatives aimed at improving the selection, and use of, evidence to in real-world service and policy settings. In addition to her Australian-based work, Robyn has built a portfolio of projects collaborating with both government and non-government agencies in countries such as Singapore, Norway, Sweden, the United Kingdom, the USA and New Zealand, and has been an invited speaker at multiple events around the globe. Robyn was the founding Chair of the 1st, 2nd and 3rd Australasian Implementation Conference (AIC) and was the Co-Chair for the 2018 Global Evidence and Implementation Conference (https://www.geis2018.org) co-hosted by the Centre for Evidence and Implementation and the Campbell Collaboration.
IGNITE Plenary Sessions: The Winding Roads
of Implementation Science in Action
Friday, September 13th, 2019 at 4pm – 5:15pm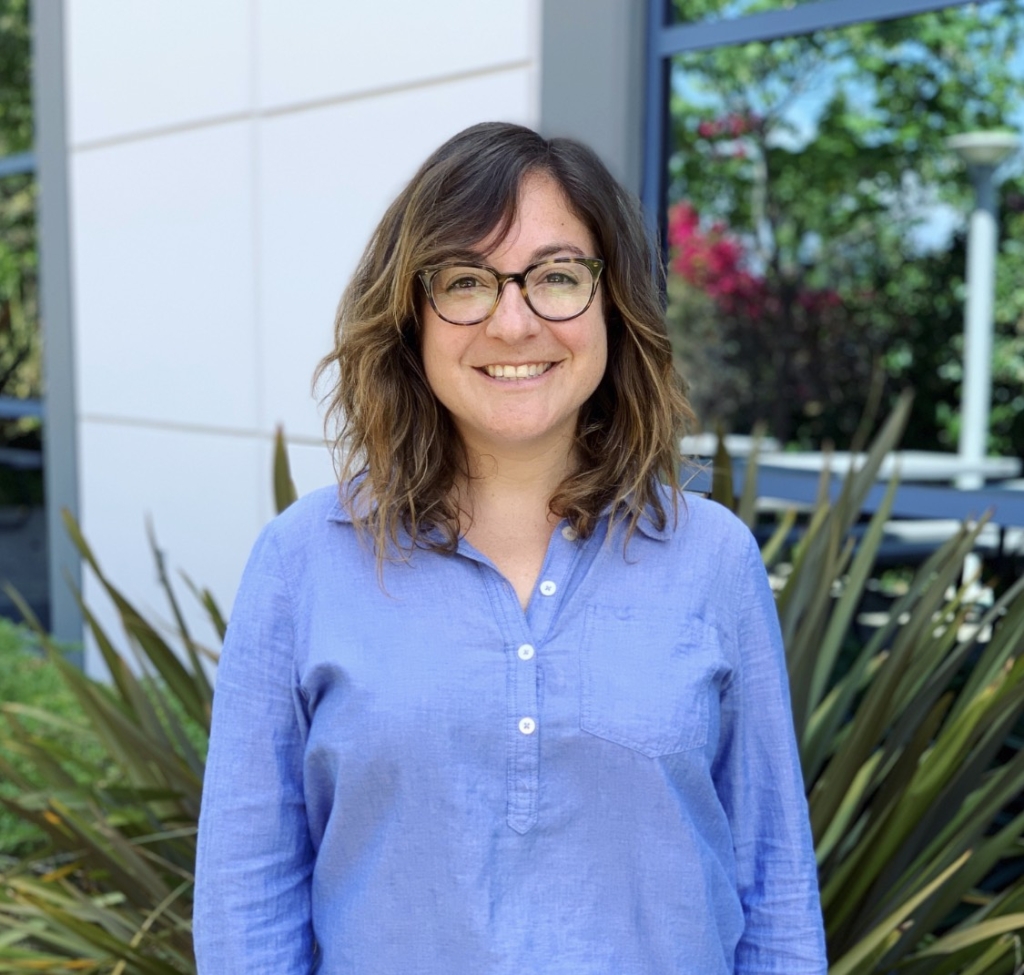 Melissa Bernstein, PhD is an Implementation Specialist for the Advancing California's Trauma-Informed Systems (ACTS) project with the Chadwick Center at Rady Children's Hospital-San Diego. She came to the Chadwick Center in 2018 from the University of Oklahoma Health Sciences Center where she held an assistant professorship and completed a postdoctoral fellowship at the Center for Child Abuse and Neglect. As a licensed clinical psychologist working with children, youth, and families impacted by traumatic stress, she has developed expertise in understanding child maltreatment and utilizing evidence-based practices at an individual, family, and system level, including Trauma-Focused Cognitive Behavior Therapy and Cognitive Behavior Therapy for youth with Problematic Sexual Behavior. She joined the Chadwick Center in 2018 to support systems and organizations in planning for, implementing, and sustaining trauma-informed change that aligns with best practice and science. She currently provides training, technical assistance, and implementation support to child welfare systems across the state of California through the ACTS project.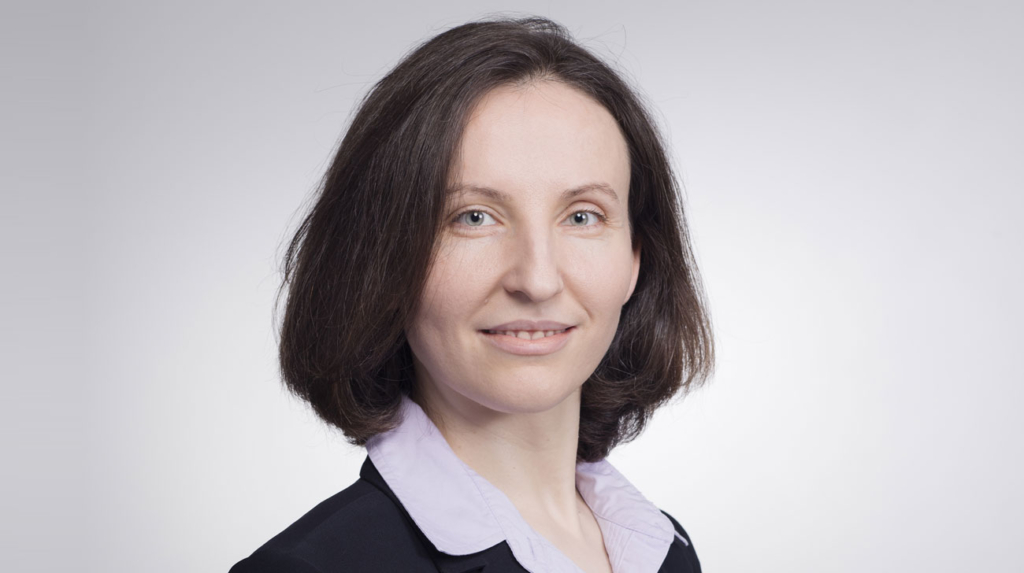 Zuleyha Cidav, PhD, is a Research Assistant Professor in the Center for Mental Health at the University of Pennsylvania. She earned a Ph.D. degree in Economics from the University of Texas at Austin and completed a postdoctoral fellowship in Health Services Research at the University of Pennsylvania. Her main interest is in the economic evaluation of health services, policy and practice. She studied patterns of organization, financing, and delivery of healthcare services to persons with psychiatric and developmental disabilities with a focus on better understanding the economic consequences of mental and developmental disabilities on families, public and private health care service sectors, and society. She conducted studies on children with Autism, examining determinants of their service use and costs, and societal and familial economic impacts. Her current work focuses on the economic evaluation of initiatives to implement evidence-based practices, incorporating economic analysis into implementation science studies, developing pragmatic and efficient methods for tracking implementation activities to enable economic evaluation. She is a co-investigator on numerous research grants from the NIH and other research foundations examining the effectiveness, cost, and implementation of health care interventions.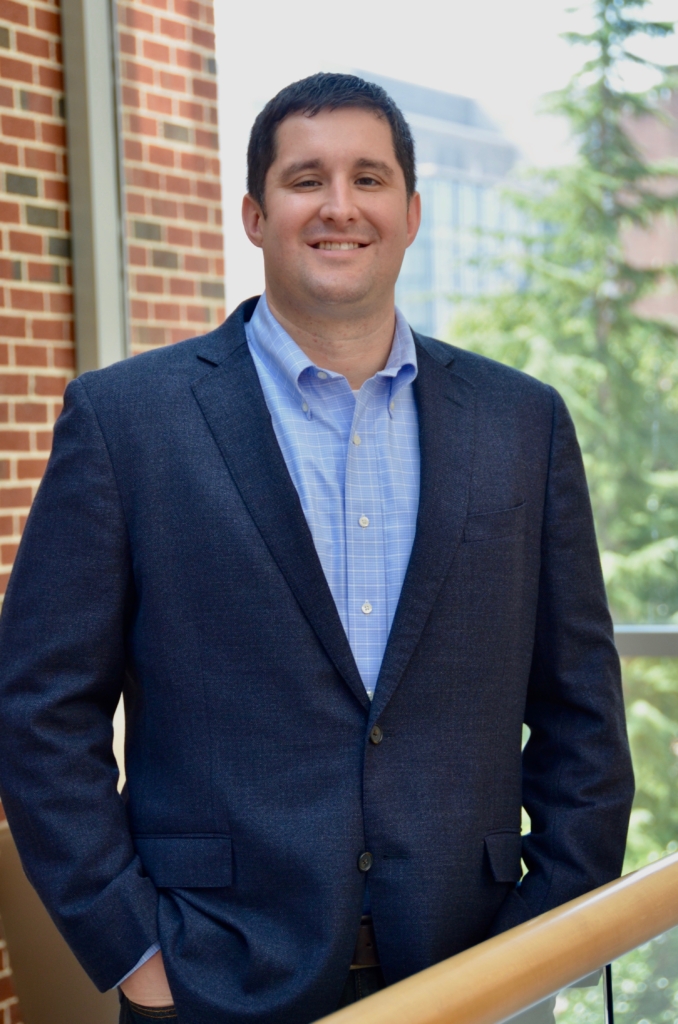 Byron Powell, PhD, is an Assistant Professor at the Brown School at Washington University in St. Louis. His research focuses on 1) identifying contextual determinants of implementing evidence-based practices in routine care; 2) identifying, developing, tailoring, and evaluating implementation strategies to address contextual determinants; and 3) advancing research methodology in implementation science.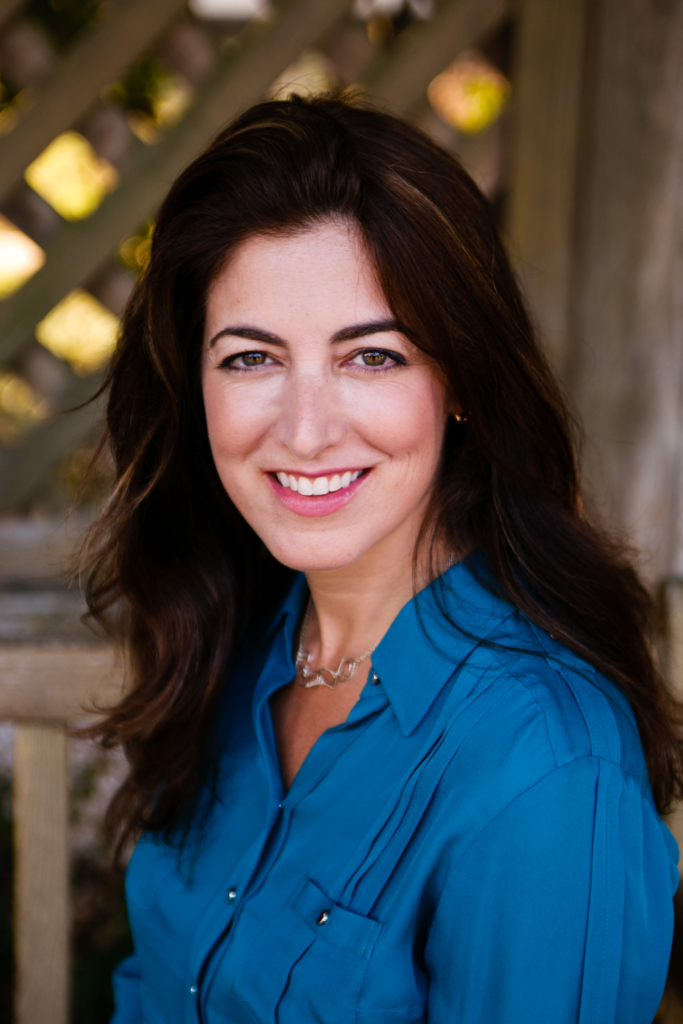 María E. Fernández, Ph.D. is a Professor of Health Promotion and Behavioral Sciences at The University of Texas Health Science Center at Houston (UTHealth) School of Public Health, and Director of the Center for Health Promotion and Prevention Research (CHPPR). She has extensive experience developing and evaluating health promotion interventions, and conducts research to improve dissemination and implementation of effective programs. Dr. Fernández recently co-authored two books, the 4th edition of Planning Health Promotion Programs: An Intervention Mapping Approach(2016) including a new chapter on using the intervention mapping approach for program adaptation, and Handbook of Community-based Participatory Research (2017). Her research has focused on cancer prevention and control among underserved populations. She has conducted both qualitative and quantitative studies that range from the identification and description of basic behavioral conceptual models of cancer screening and vaccination to the development and evaluation of new interventions to increase cancer control that have resulted in over 100 peer reviewed publications. Dr. Fernández has a large portfolio of federally and state-funded research and extensive experience in developing, evaluating, and disseminating breast and cervical cancer screening interventions. She is an expert in dissemination and implementation research and conducts studies to understand and intervene to accelerate the use of evidence-based cancer control interventions in real-world settings.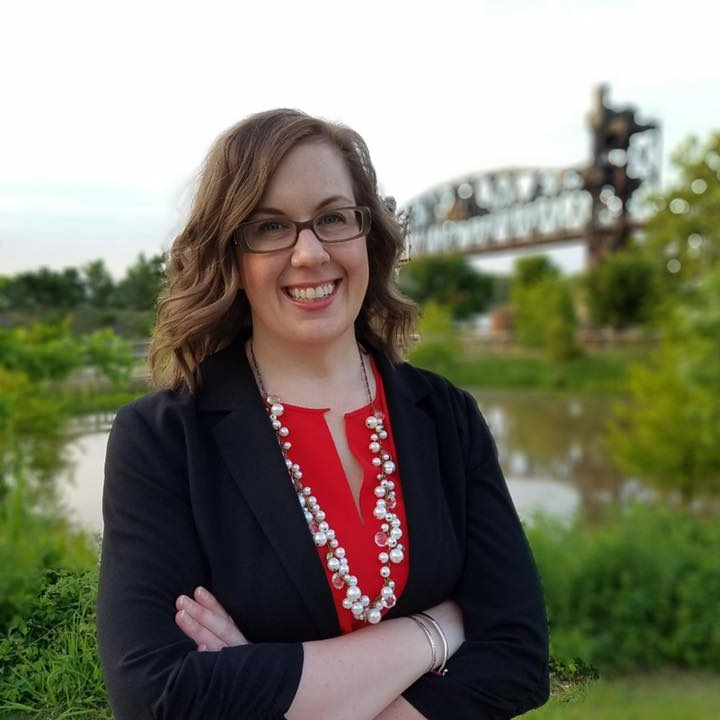 Sara J. Landes, PhD, is the Associate Director of the Behavioral Health QUERI and a psychologist at the Central Arkansas Veterans Healthcare System. She is also an Associate Professor at the University of Arkansas for Medical Sciences and core faculty of the UAMS Center for Implementation Research. Dr. Landes' research interests are in the dissemination and implementation of evidence-based mental health treatments, with a focus on suicide prevention and larger health care systems. She has received research funding from VA HSR&D, QUERI, the National Institute of Mental Health, and the Department of Defense. Dr. Landes currently serves as the President of the Society for Implementation Research Collaboration.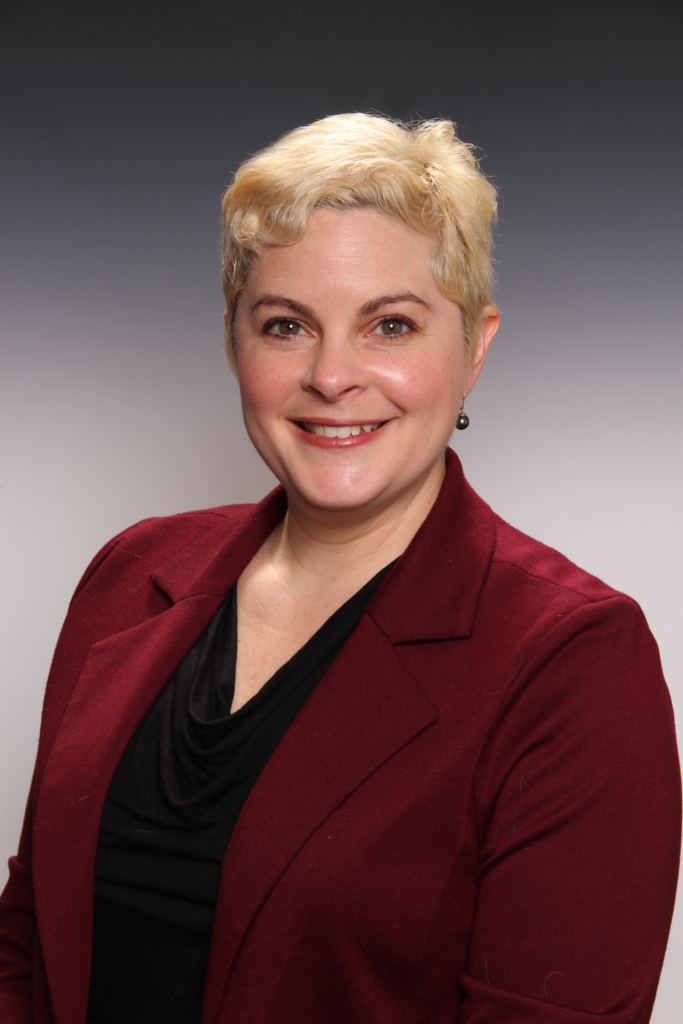 Alicia Bunger, MSW, PhD is an associate professor in the College of Social Work at the Ohio State University. Her research examines how can human service organizations and professionals work together to improve service access, quality, and outcomes for the communities they serve. Currently, she is focusing on implementation of interventions that require collaboration across systems, and is interested in developing practical tools to support executive leaders.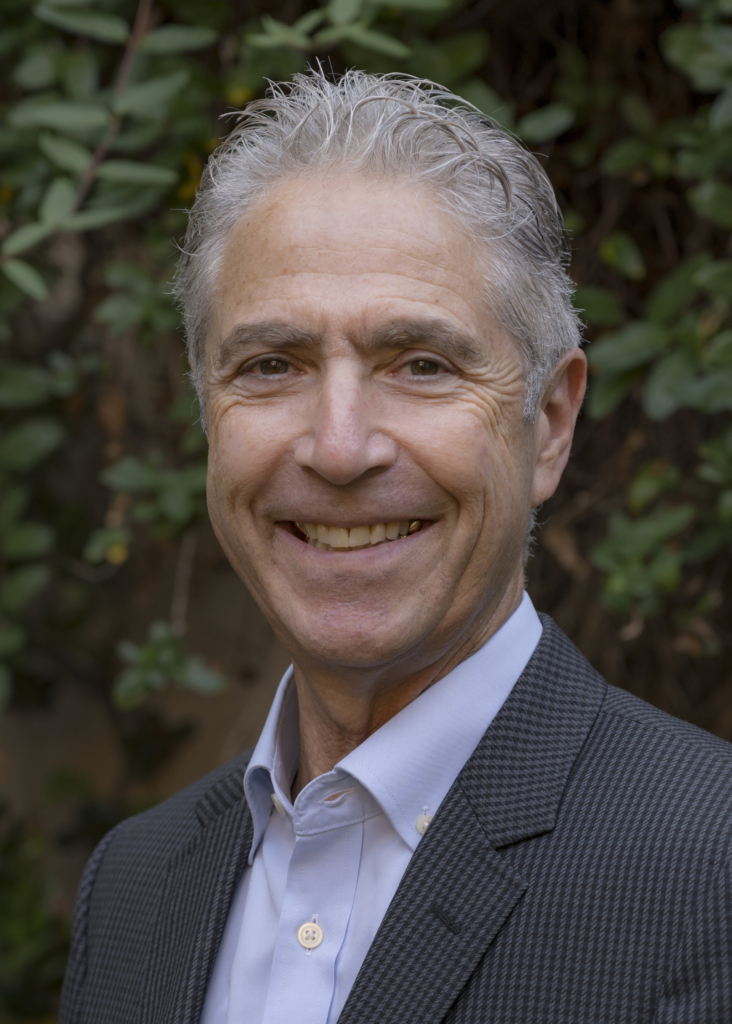 Gregory Aarons, PhD is a clinical and organizational psychologist, Professor of Psychiatry at UC San Diego, and Director of the Child and Adolescent Services Research Center (CASRC). His research, funded by the National Institute on Drug Abuse, National Institute of Mental Health, Centers for Disease Control, and the W.T. Grant Foundation focuses on identifying and improving system, organizational, and individual factors that support implementation and sustainment of evidence-based practices and quality of care in health and allied health care settings. Dr. Aarons' work on developing and testing leadership and organization development strategies and training supervisors to become effective leaders to support evidence-based practice implementation and sustainment in health and allied health settings. The leadership and organizational change for implementation (LOCI) strategy is being used and tested in settings focusing on mental health, schools, child welfare, HIV prevention, and trauma care in the US, Norway, and West Africa. His highly referenced "Exploration, Preparation, Implementation, Sustainment" (EPIS) implementation framework is being used in many health and allied health care settings to support evidence-based practice implementation. His most recent work focuses on scaling up evidence-based practices, and developing and fostering community-academic partnerships to increase the use of research evidence in policy and practice.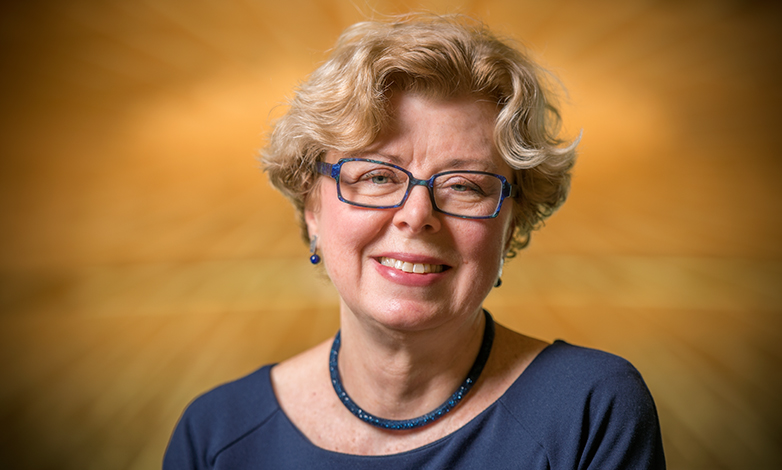 Enola Proctor, PhD is the Shanti K. Khinduka Distinguished Professor Emerita. Dr. Proctor's teaching and research are motivated by the question, how do we ensure that people receive the very best possible care? She has studied this question in a variety of social work, public health, and health care settings, ranging from hospitals to community agencies. She has contributed to the intellectual capital for the rapidly growing field of dissemination and implementation science, leading teams to distinguish, clearly define, develop taxonomies, and stimulate systematic work to advance the conceptual, linguistic, and methodological clarity in the field. Her recent studies address how organizations and individual providers can adopt and deliver evidence based programs and interventions. Her research has been funded by the NIH including the NCRR, NCI, NIMH, NHLBI, and NIA, and AHRQ. She directs the Implementation Research Institute, a training program in implementation science funded by the National Institute for Mental Health, and serves as a core faculty member for a similar training program supported by the National Heart, Lung, and Blood Institute (NHLBI). She was founding director of the Center for Dissemination and Implementation for the Washington University Institute for Public Health, the Dissemination and Implementation Research Core for Washington University's CTSA program, and dissemination and implementation research cores for research centers in the areas of cancer and diabetes.